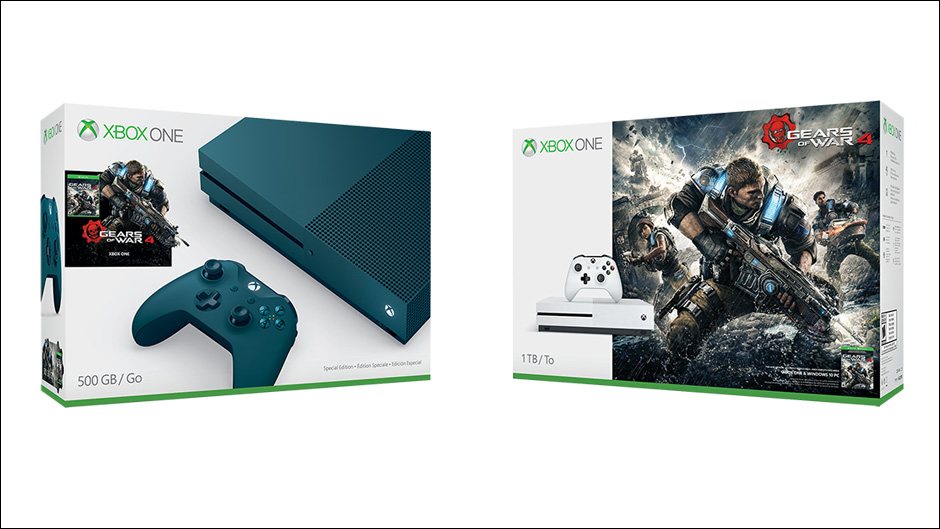 eBay has announced its own Cyber Monday deal on website BestBlackfriday.com. While everybody is having deals on Black Friday, eBay is offering an Xbox One S Gears of War 4 1TB bundle with an extra white controller and Deus Ex: Mankind Divided for only $299.99, around $119 off of the normal retail price of $419.79.
The Xbox One S Gears of War 4 1TB bundle itself includes an Xbox One S 1TB console, an Xbox Wireless controller, Gears of War 4, and the entire Xbox 360 Gears of War collection download. By itself, on the Microsoft website, the bundle retails for $349, so there's even savings here, with the addition of an extra controller and a new title.
Games of War 4: A new saga begins for one of the most acclaimed video game franchises in history. After narrowly escaping an attack on their village, JD Fenix and his friends, Kait and Del, must rescue the ones they love and discover the source of a monstrous new enemy.