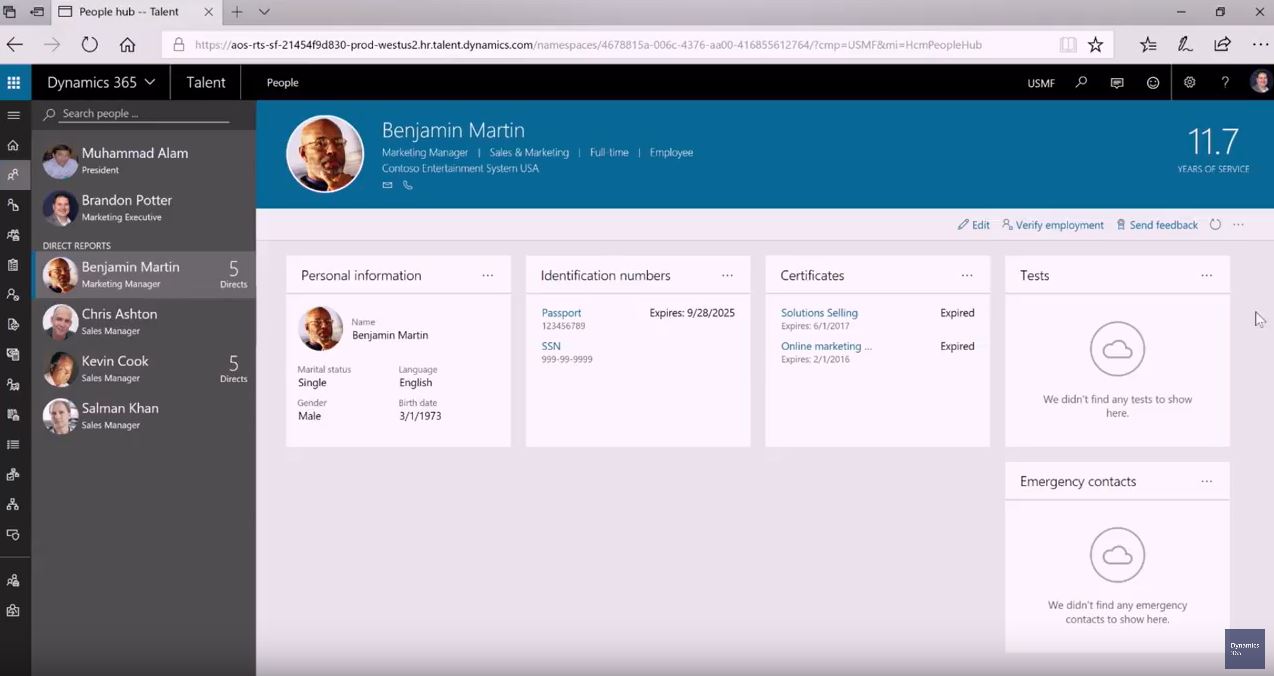 Dynamics 365 for Talent service powered by LinkedIn helps companies better manage their human resources by supporting sourcing, recruiting, onboarding and retention. Microsoft today announced that Dynamics 365 for Talent: Attract is now fully integrated with LinkedIn Recruiter. This integration will allow talent acquisition teams to see the full context of an applicant's hiring journey without losing critical information and context. As part of this integration, you will see the following new features:
In LinkedIn Recruiter
Enhanced in-ATS indicator
Easily view candidate information, like application history and status, directly within LinkedIn Recruiter to prioritize new leads and avoid duplicating outreach. This ensures a personalized experience for the candidate, as recruiters are more informed during every interaction. Recruiters can also avoid reaching out to a candidate that has applied and is already speaking to the hiring manager.
Past Applicant Spotlight
Easily identify candidates that have previously applied at your company. This allows recruiters to improve response rates from qualified candidates, as they understand the application history and can personalize outreach.
In Dynamics 365 for Talent: Attract
Data linking
Recruiters can access the information they create in LinkedIn Recruiter from Dynamics 365 for Talent, including any notes they create about candidates and communications history such as InMails.
Enhanced Profile Widget
Members of the hiring team can now view the candidate's up-to-date LinkedIn profile directly from Dynamics 365 for Talent. This ensures everyone on the hiring team can have more informed conversations and results in a more structured interview experience.
Learn more about this integration from the link below.
Source: Microsoft