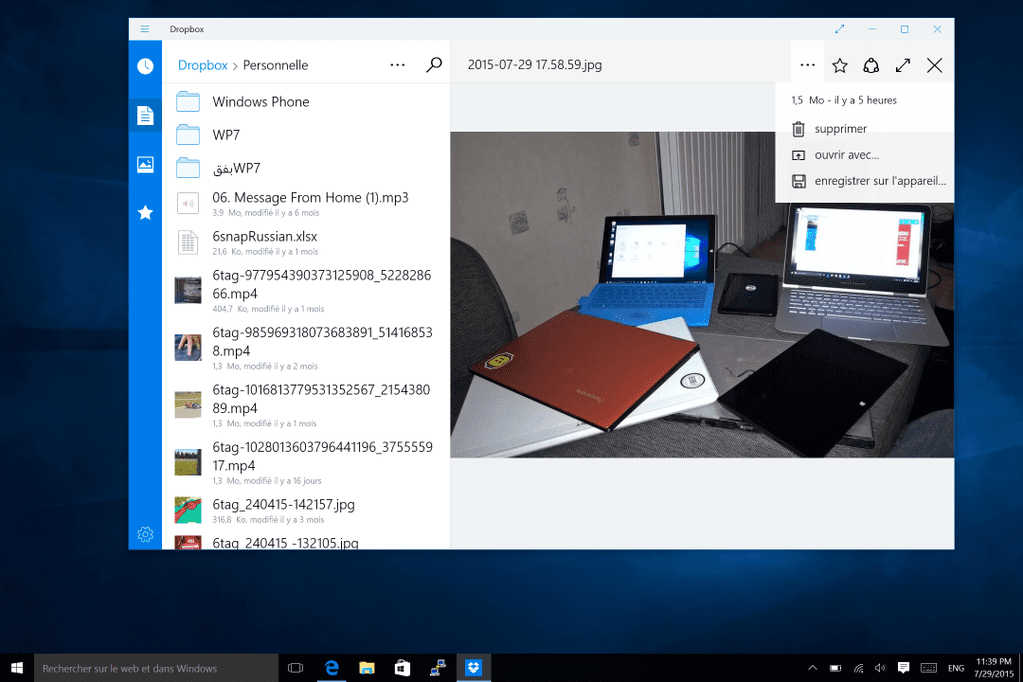 Dropbox for Windows 10 has been updated with a couple of new features today. The update includes some neat features which will improve the overall user experience of the app. With the latest update, you can set the app to open the last visited tab when you relaunch the app, which is a very useful feature. Additionally, you can also print documents from your Dropbox, which is also a very useful feature. According to the changelog, Dropbox users will be able to print PDF, Word, PowerPoint, image and text files.
The update also introduces improvements to the Share feature, and it also introduces an improved file viewer on Mobile devices. Here's the full changelog:
Open the app to the last visited tab
Print your documents stored on Dropbox! Supports PDF, Word, PowerPoint, image and text files
Share an individual file with only specific people
Create and manage password protected shared links
Text previews now support syntax highlighting
Redesign of the file viewer for phones to optimize for more space
Undo your last action with the Ctrl+Z shortcut
Accessibility improvements with high contrast support
Performance optimizations
The latest update for Dropbox, version 4.4 will be available shortly in the Windows Store and you'll be get it from the link below.