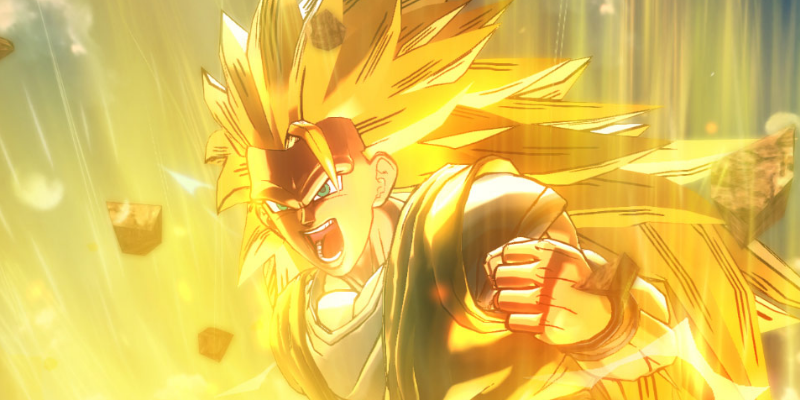 Bandai Namco revealed that Xbox One and PS4 Dragon Ball Xenoverse 2 gamers will be receiving both a free update and a DLC pack next week, on the 27th and 28th of February respectively.
The first update includes:
Zangya & Bido Costumes
Android 15's Clothes and Metal Cooler's Suit
2 New Expert Missions: Broly and Janemba
5 New Attacks: Jumping Energy Wave, Menacing Flare, Focus Flash, Wild Hunt and Tail Slicer
New Rules for the Tenkaichi Tournament:
Character Tenkaichi: All players will have to fight with the same one character, such as "Goku Tenkaichi", "Yamcha Tenakichi" or "Pan Tenkaichi"
Group Tenkaichi: For example the "GT Cup" where players can only choose GT characters.
Tenkaichi Tournament Prize: Tournament Jersey
DLC Pack 2 will follow the free update the following day, and includes:
Two new playable character: Champa and Vados
New story content: The history has been altered! The God of Destruction Champa approaches Conton City!
New stage: Unnamed Planet
8 new attacks: God of Destruction's Menace , God of Destruction's Roar, Destruction's Concerto: Comet, Destruction's Concerto: Starfall, Destruction's Concerto: Meteor, Destruction's Conductor, Requiem of Destruction and Sonic Bomb
Three new costumes: Android13's clothes , Android14's clothes, Fused 13's clothes
Five new Super Souls: Champa's Super Soul, Vados' Super Soul, Vegeta's Super Soul, Super Buu's Super Soul, Piccolo's Super Soul
One new vehicle: Space Pod
New emotes: Beerus's glare, Zen-Ou Jump
You can grab the game here.