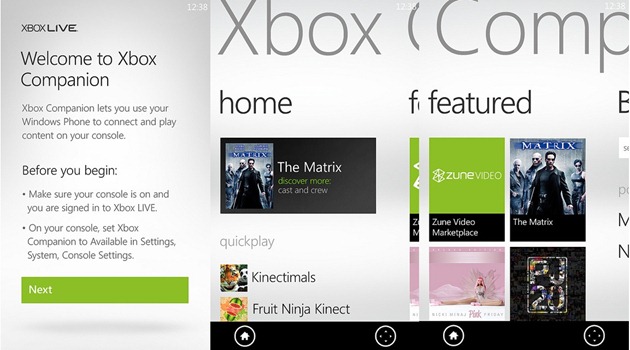 As expected, Xbox Companion app for Windows Phone is now live in Windows Phone Marketplace. Using the Xbox Companion app you can learn more details about the movie, TV show, music or game that is playing on your console. You can also get friend activity (friends online, friends with beacons, friends who have recently played), achievements. You can control video playing on the console, search for new content and more..
App Description:
Discover great entertainment with the power and convenience of your Windows Phone! Search for your favorite movies, TV shows, music, and games, and play them on your Xbox from your phone. Xbox 360 console and Xbox LIVE membership required.
You can download the app here from the marketplace.