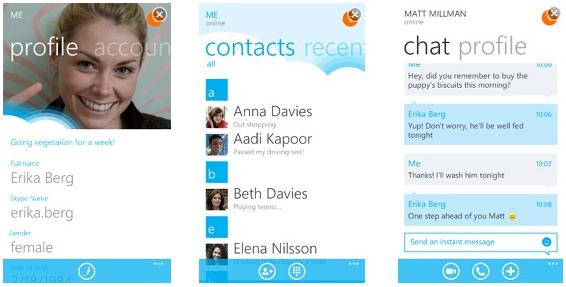 Microsoft today released a beta version of Microsoft Skype app for Windows Phone. The much awaited final release will follow in April after the public beta testing.
"Metro is very simple, very easy to use, and very intuitive, and we fully embraced the model. Skype looks great with Metro and delivers a clean and consistent experience on all Windows Phone 7.5 devices," he said.

"We look forward to getting feedback on the beta, which offers the core Skype user experience," Osterloh said. "And of course we'll keep investing in the full-featured version and working with the Windows Phone team to make sure Skype and Windows Phone work great together on new devices as they come to market."
Download it here.