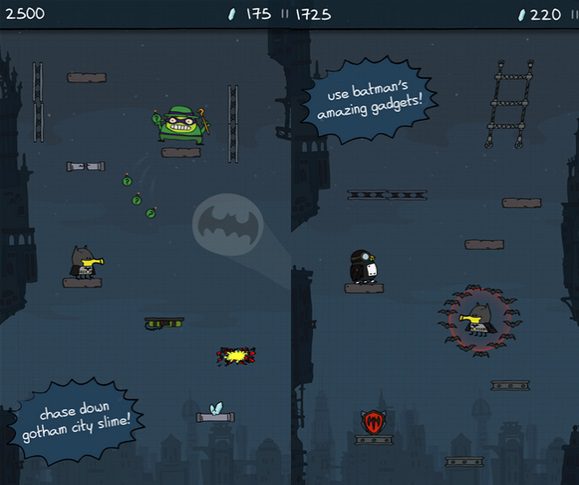 Doodle Jump DC Super Heroes game is now available for download from Windows Phone Store. This is a free app with in-app purchases.
Game Description:
EPISODE 1: "Batman": WARNING to all villains: There's a new super hero in town! Doodle the Doodler of Doodle Jump fame learned a trick or two from Batman and is now facing off against Gotham's most infamous villains – The Penguin, Mr. Freeze, The Joker, The Riddler and more – in a chase to save the powerful stolen crystals.

… Stay tuned for other episodes with Doodle as other powerful DC Super Heroes!
Features:
– Ka-pow! Face off against powerful villains in boss battles
– Whoosh! Pursue evil doers with a batcopter, bat jetpack and more
– Ka-ching! Collect crystals to upgrade your gear and catch the crooks faster
– Bam! Level up to gain more powerful glides, batarangs, and crystal magnets
– Whew! Stop your fall with a bat grappling gun
Download it here from Windows Phone Store for free.