There is a pretty active thread going on on XDA-Developers started by hoss_n2 discussing the possibility of the HTC HD2 having a FM Transmitter built into its WIFI chip, and the tantalizing suggestion this may be activated.
The theory is rooted in the belief the WIFI chip in the HD2 is actually the Broadcom BCM4329, which is a WIFI N-capable chip (just like the HD2) and therefore also capable of being a FM Transmitter also.
Interestingly the circuit diagram shows the Broadcom chip using the same hardware for transmitting as receiving, including the antenna, suggesting all that is needed to activate this latent feature is the right software.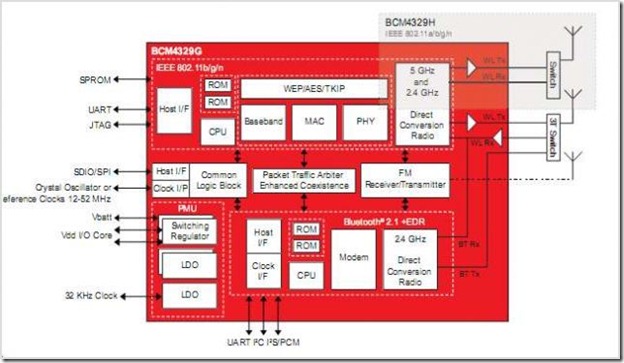 Of course veteran Windows Mobile users will have much experience with having devices with under-utilized hardware, and some (much less) experience with that hardware being unlocked.  Examples include the GPS chips on some devices, the FM radios on others, and the hardware graphics acceleration on a few more. Some devices have even been found with VGA screens posing as QVGA.
Follow this thread for the latest developments in in this matter, and I am sure the posters would love the help of a good hardware hacker also.