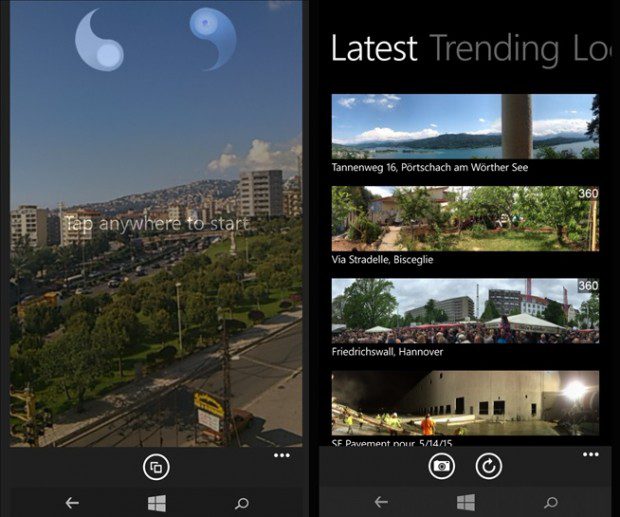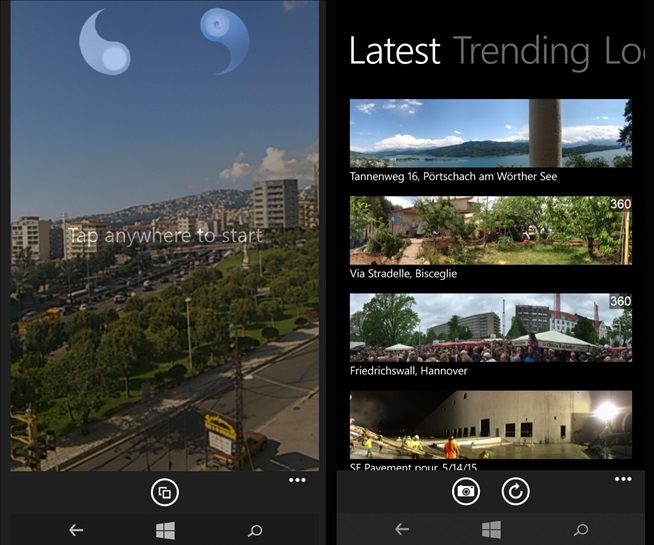 DMD Panorama lets you capture and share panoramas in just seconds. "DMD Panorama" is now available for download on Windows Phone Store. This award-winning app was initially launched in June 2011 on Apple's App Store and has already amassed 10M+ downloads worldwide so far. "DMD Panorama" is a fully automated app for creating, viewing and sharing seamless panoramas instantly. By tapping the screen to take the first picture, than moving steadily the device in any direction, the on-screen Yin and Yang symbols meet and a picture is taken automatically. The resulting panoramic photo can be shared on social media or saved on the device's camera roll.
Features:
– Fully automated capture system
– Blazing fast stitching, see the result in no time
– Immersive 3D viewer, pinch or double tap to zoom, autoplay…
– On-device local gallery
– Web gallery to enjoy public panoramas
Download it here from Windows Phone Store.