Anyone who owns a HTC Touch Diamond knows it comes in a pretty nice box. What is however missing from the box is the pretty nice cradle, which will set you back another £35.99 ($57.00). I may be the the urge to recycle, or more likely the credit crunch, but there is now a minor movement to turn the boxes into Do-it-yourself cradles.
Here are a few examples, of varying skill and finish.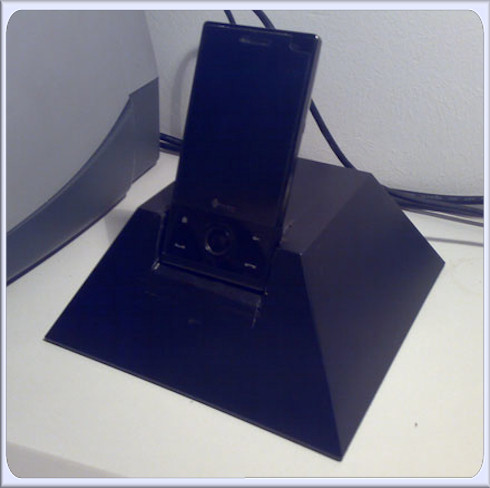 If you have the urge to emulate our frugal friends, this XDA-Developer thread may be of interest. If you have actually done so already, please give us a link to a picture of your efforts for our collection.