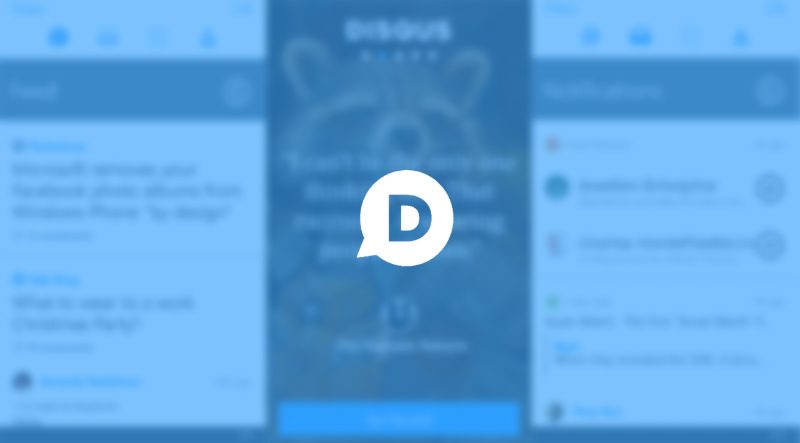 Disqus has just received a major update in the Windows Store, bumping it up from version 3.x to version 4.x.
The app is now a universal Windows app and as such now works faster on native Windows 10 device and takes advantage of Microsoft's improved APIs for design, notifications, and scaling.
For Windows phone users not in the beta testing group already, this is a substantial update. It adds a new user interface that scales from PCs to tablets to phones. Users can now login with Google, Facebook, and Twiter just like you can on the Disqus web interface. There's also a cleaner design for the article view and smaller, less intrusive ads.
While there's no official changelog yet, here's what's new based on the beta releases:
New Universal Windows platform based design
Now works on PCs and tablets (rolling out later)
Real-time updates in discussions. You'll know when new comments and votes come in, and even when someone is typing a reply.
 You can now share and copy links to both discussions and comments
Improved the expired login experience, so you shouldn't see an error after 30 days
 Cleaner design for the article text reader
 Ads now take less space, especially on mobile
You can now share discussions. Just click the icon in the command bar when you have a discussion open.
You may now log in with Facebook or Twitter accounts
 You will now see AdDuplex app promotion ads in feeds
You can snag Disqus from the Windows Store below: