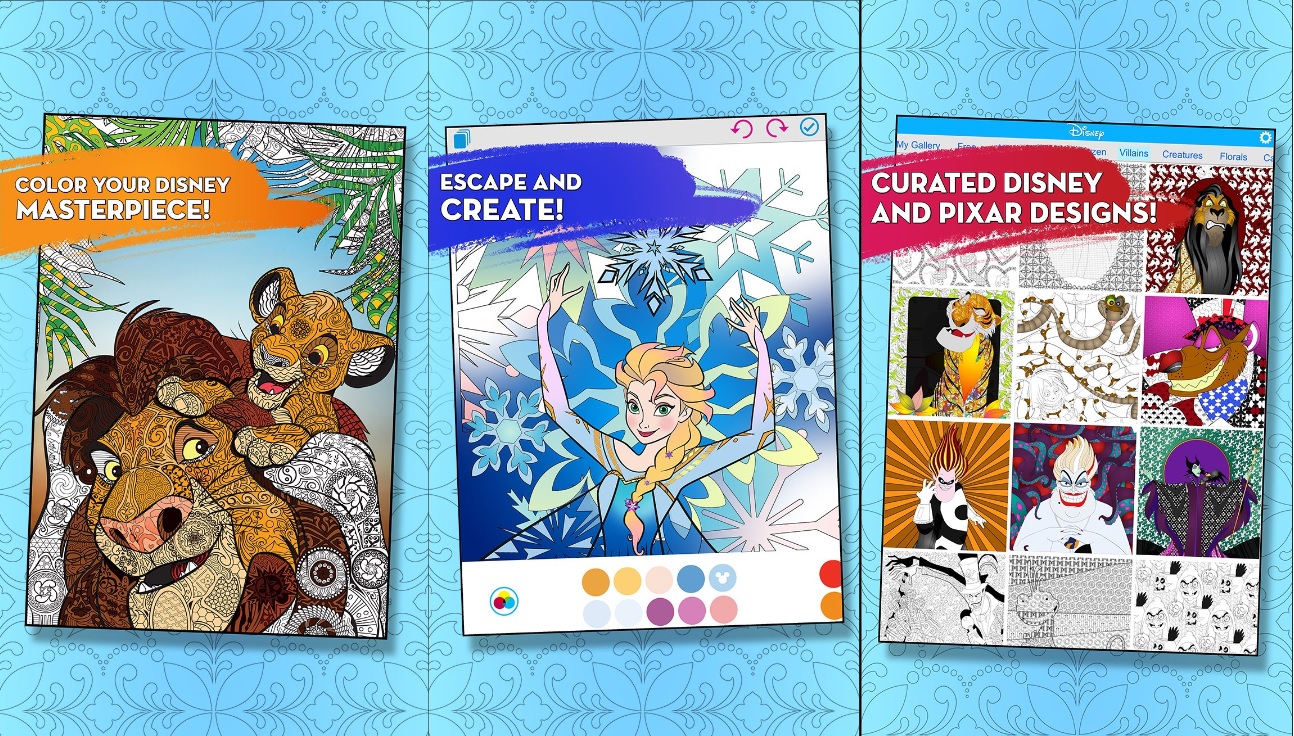 You can now create uniquely beautiful designs of your favorite Disney and Pixar characters using Disney's Art of Coloring app for Windows 10 devices. This app is compatible with the Microsoft Surface Pen.
Whether you're looking to unleash your creativity, reduce stress, escape for the moment or just play around with your artistic side, Disney's Art of Coloring is the perfect (and mildly addictive!) companion. From Animals to Florals, Princesses to Villains — discover the relaxation and satisfaction of coloring — Disney style!
Features:
CURATED DISNEY DESIGNS! Create uniquely beautiful designs of your favorite Disney Princesses, characters from The Jungle Book, The Lion King, Frozen and many other classics.
FLORALS, ANIMALS, CATS AND MORE! Try your hand at the intricate detail of some of your favorite coloring themes.
DOZENS OF ARTISTIC DISNEY PALETTES! Use lots of shades and gradients, and even inspired palettes from such films as Tangled, Cinderella, and Pinocchio to inspire your masterpiece.
DESIGNS FOR ALL LEVELS! The intricacy and range of the designs are perfect for all types of artists, from beginners to experts.
SHARE YOUR CREATION! Your friends won't believe what you've accomplished!
Download it for free from Windows Store using the below link.