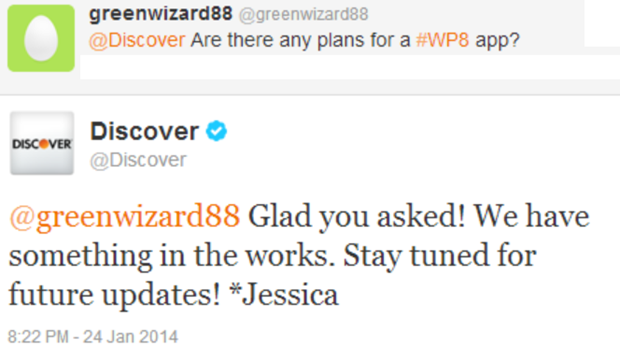 In 2014 we expect more often than not when we ask a company whether they will have a Windows Phone app the answer will be yes.
It may still be a bit early in the year, but we are already having good early results with Discover, the credit card company, who when asked whether they had plans for a Windows Phone app replied in the affirmative, saying they had something in the works.
Unfortunately when American Express was asked there was not similar news to report, but I am sure it is just a question of time before even this company is ready to serve their Windows Phone using customers.