Japanese company Diginnos's new Windows 10 Mobile handset, the DG-W10M, is now on sale to Japanese buyers.
The low-end handset features a Snapdragon 210 processor, 5 inch HD screen, 1 GB RAM, 16 GB storage (expandable), dual-SIM and LTE support.
The device is selling for only 18,500 yen (around $150) and is available on terms. It comes bundled with 2 other replaceable backs in different colours.
See images of the handset below:
Gallery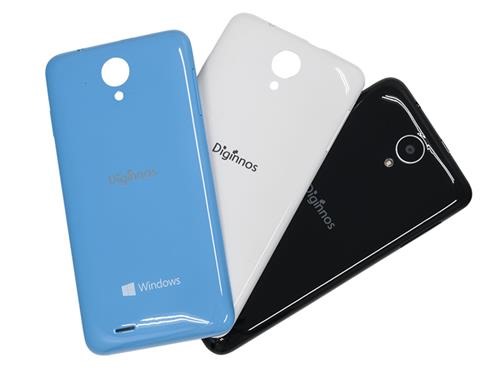 The handset can be ordered at Diginnos's website here.