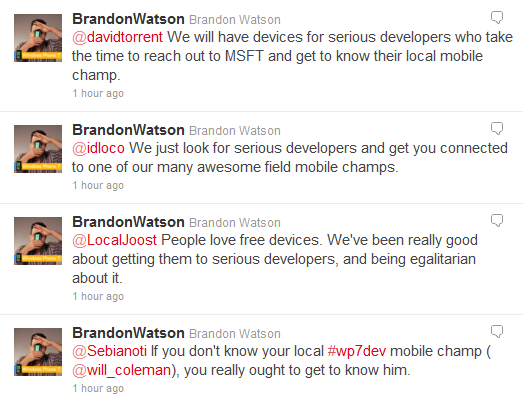 If you sitting around waiting for a Mango Windows phone 7 handset to just show up at your door you are likely to be disappointed.
Brandon Watson, Microsoft's Director of Developer Experience, has tweeted that they will be spreading handsets around widely, but it will be reserved for "serious developers who take the time to reach out to MSFT and get to know their local mobile champ."
There is a twitter list of Windows Phone 7 Mobile Champs created by Windows Phone 7 dev team here.
It seems like with many things it is what you do, but who you know which will make the difference, so start networking ASAP!