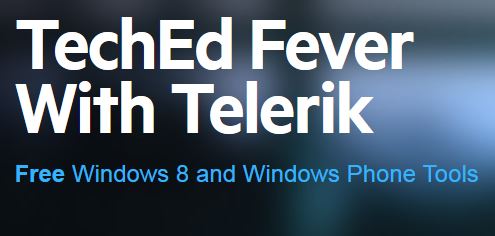 In an effort to help celebrate Microsoft TechEd 2014 developer conference, Telerik today announced that they are giving away their best tools for building Windows 8 and Windows Phone apps for free for the duration of TechEd 2014.
So, why are we doing this? Well, as you know, Windows 8.1 is getting rave reviews from both analysts and community. We, at Telerik, think Windows 8.1 is pretty freaking awesome as well. As a 12+ year long Microsoft Partner, we'd like to continue to support Microsoft's fantastic community of developers with great tools. Our goal is simple: to help you build amazing experiences.
Get more information at www.telerik.com/TechEd.
Source: Telerik