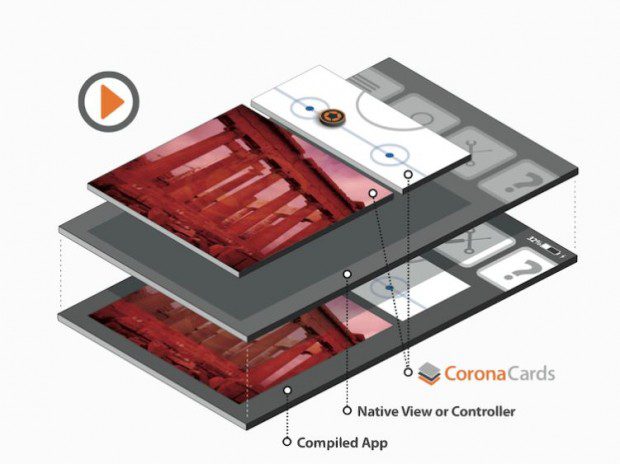 Corono Labs today announced the support for CoronaCards in Windows Phone 8. CoronaCards is a version of the Corona platform (running the usual Corona Lua code) that can be embedded into any native app and that allows developers to also hook in any native functionality via a native/Lua bridge.
There is an unlimited trial for CoronaCards for WP8, so download the bits right away and start building WP8 apps and games! You can see more about how to get started with CoronaCards for WP8 in our guides and videos. You will need a Windows 8.1 machine, along with Visual Studio (of which there are free versions). We currently build Windows Phone 8 apps and games, which also run on Windows Phone 8.1 devices.

If you are an existing Corona developer, you rely heavily on the Corona Simulator. When building for WP8, this will largely stay the same: we will add Windows Phone skins to a daily build in the next few days and you will be able to use the Corona Simulator to work on all your Lua code (as usual) and then just do builds quickly inside Visual Studio and CoronaCards.
All purchase of Corona SDK Pro and Corona Enterprise will include a CoronaCards for WP8 license and the existing users can also enjoy this new offering.
Read more about it here.