Hey all,
I'm Callum Moffat, the lead developer of Petrolhead. Over the past few weeks, we've been steadily working our way towards the release of Petrolhead 2017.0 for Windows 10. Petrolhead is a vehicle management application which is open-source, and being readied for release on multiple platforms.
Vehicles are expensive. Buying a car or motorbike isn't a one-time purchase; it's the beginning of an endless cycle of debt, second only to buying a house. Keeping track is an absolute nightmare. Until now. Petrolhead was released in September of last year – we received a lot of feedback (good and bad), and over the past month, we've been releasing early previews of Petrolhead's next iteration, dubbed Petrolhead 2017.0.
We've just released an updated version of the Petrolhead 2017.0 Preview, which has several improvements I think users will love. Take a look at these screenshots of the latest preview release: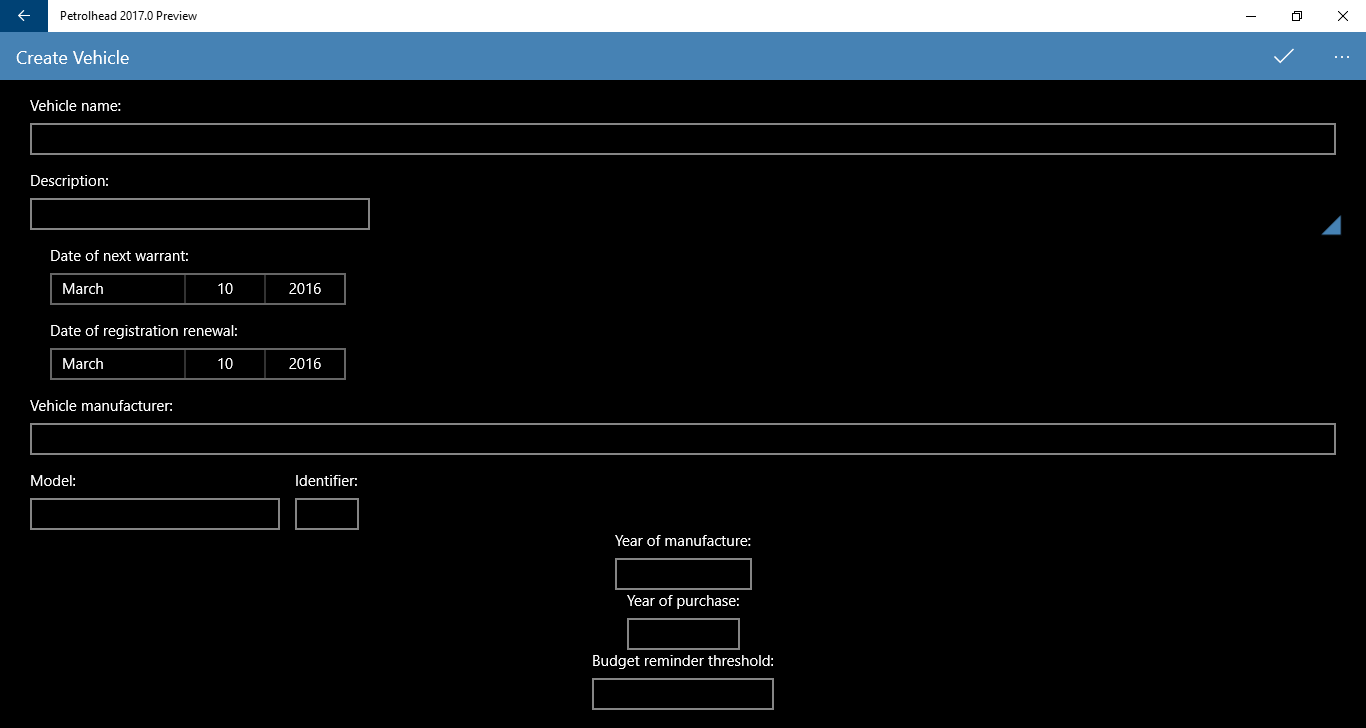 So, without further ado…
Petrolhead 2016.51.1 has been released, as of today! We've added some new improvements:
We've added the ability to create expenses (through the Expenses tab).
We've fixed bugs, and we've fixed a couple of missing files in our Github repository.
We've rewritten our backend service.
Lots of bugfixes and other improvements
Unfortunately, we also have a couple of issues:
Editing/deleting vehicles and expenses isn't possible at the moment. We're working on it, but we want a perfect implementation!
The Dashboard isn't available yet.
It isn't currently possible to add refuels or repairs to a vehicle.
Windows 10 Mobile support is still absent – we've encountered some issues that are causing delays.
I sincerely hope that you'll enjoy using Petrolhead! If you encounter any problems, contact the team here.
If you'd like to contribute to Petrolhead, you can do so here.
You can download the Preview here:
Thanks,
Callum Moffat
Petrolhead Developer