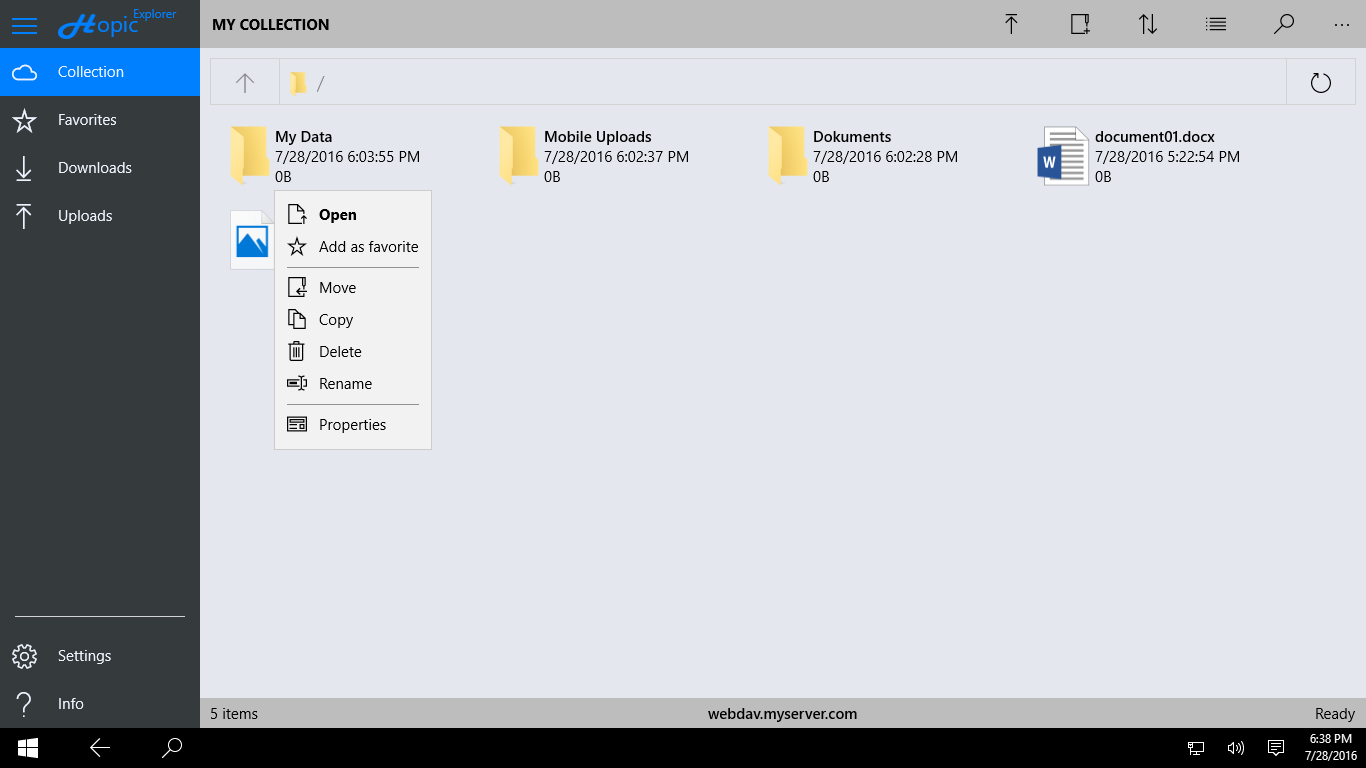 My Name is Andy and i'm a Independent Windows platform Developer. After about half a year of work, i'm proud to present the first complete Client / Explorer for WebDAV for the Windows Store. It is called "Hopic Explorer" and can nearly do anything, what is possible within the the WebDAV specification. Hopic Explorer is a Universal App, which runs on PC, Mobile, XBOX, and also HoloLens. In the developement Phase, i have collected a lot of Feedback from users, which are using WebDAV for personal and for Business.
With Hopic Explorer, you can manage your Data on your WebDAV Cloud easily, like you would do it in your Windows Explorer. Hopic Explorer Supports also MediaStreaming for Audio and Video, so you can watch and listen to your media at everytime. People which are using (and loving) the Continuum Feature for phones, can also use it with Hopic Explorer. And since your own data should be secure, we Support also Windows Hello for authentication.
With the included Setup wizard, the configuration is also done quickly.
So the most important for the user; How much does Hopic Explorer coast? Nothing, it is absolutely free and without ads! There are actually two in App purchases. One is for getting premium Support at any time and for Setting up your Environment. The other is a Feature called "AutoUpload", which can synchronize, your selected Albums to your WebDAV Cloud automatically in the Background. This Feature can also be tested for free, before it Needs to be purchased.
Now when you are interested in testing Hopic Explorer, you can get it from the link below.