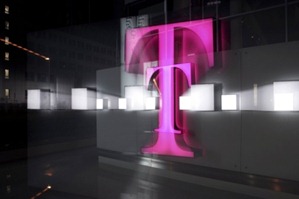 We heard LG complain last week about the poor performance of their handsets, and blamed this at the time on the OS being boring, instead of the boring, uninspiring looks of their handsets.
Now we have had a counterpoint from Deutsche Telekom, a large German carrier and patent to T-Mobile around the world.
Ingo Hofacker , Head of Consumer Marketing at Deutsche Telekom told Yahoo Germany at CEBIT Preview that the Windows Phone 7 handsets sold by the company was in fact selling excellently.
"We are ahead of budget, Microsoft is very pleased." he concluded.
Deutsche Telekom is Germany's biggest carrier with 37 million subscribers, and used to be the carrier with the iPhone exclusivity in that country. The carrier is selling the Samsung Omnia 7 and HTC Mozart, two of the better-received Windows Phone 7 handsets, and are featuring the phones prominently on their home page.
Read the full article at Yahoo Germany here.
Thanks Phillip for the tip.