We first found out about Windows Phone 8 having a "KidZone" from an analysis of the Windows Phone 8 registry by Windows Phone Hacker.
Now the Verge has produced details of the feature.
The feature, when implemented, would be reached by swiping left on the presumably password protected lock screen.
Kids would have access to a separate Start screen environment designed for children to access apps, videos, games, and music that is shared by a parent.
Parents will be able to select games, music, apps and videos which children can have access to, and also customize the background and  accent colours, and also name the zone.
The Kids Corner feature can be deactivated by pressing the power button.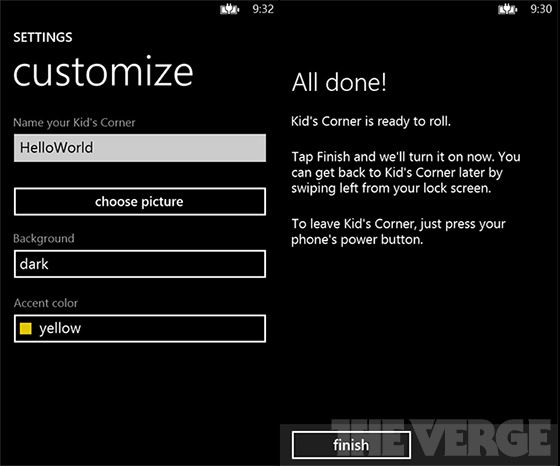 The feature is expected to launch with Windows Phone 8 handsets later this year.
Via The Verge.com
Thanks WP8 for the tip