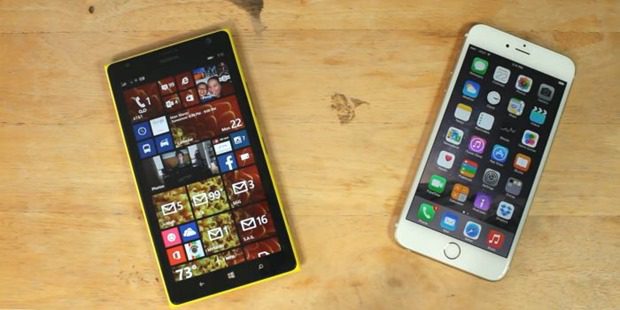 Juan Bagnell have posted a detailed review of the Nokia Lumia 1520 vs Apple's phablet, the iPhone 6+, focussing on usability and day to day features, and we note that he found quite a number of areas where the Nokia handset comes out ahead, such as better ergonomics, better camera placement, more durable finish and a lot more.
Of course the iPhone 6+ also has areas where its ahead.
See the interesting video below.
Do our readers agree with his findings? Let us know below.
Via MNB