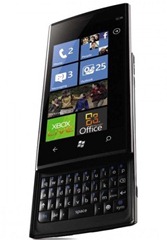 Dell venue pro was available in US previously from T-Mobile and in unlocked form from dell's website. Now Dell Venue Pro is up for pre order on US's largest network AT&T. Its available for $99 under 2 year contract.
It is also available unlocked for $499 and in 8,16,32 GB storage options.
Hopefully the phone will come with all the known issues fixed – we suggest users confirm this before jumping in.
The device can be found at Dell's website here.
Source :pocketnow