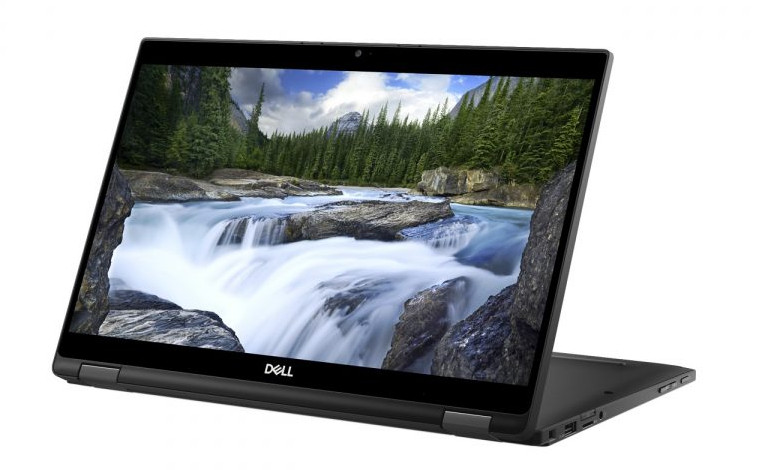 As part of their CES announcements, Dell also revealed new updates to their Dell Latitude range of laptops.
The 2-in-1 laptops have been refreshed with the latest 15W dual-core and quad-core 8th Gen Intel® Core™ vPro™ 15W processors, delivering significant performance improvement with 72% faster system performance on SYSmark 2014 SE.  The additional cores and threads make a noticeable difference on company networks when IT is running encryption, malware scans and other background apps to secure and connect employees.
The update also brings other new features, for example, the Latitude 7490 notebook features an exclusive active steering antenna that delivers better WiFi range, speed and connection reliability, and a new Full HD super low power display that reduces power consumption by up to 50%, resulting in up to 22 hours of battery life (5 additional hours.)
The range also features improved styling with a variety of attractive materials including 40T carbon fibre weave, machined aluminium and magnesium alloy to make them light and durable.
The Latitude 5290 2-in-1 comes with a built-in auto-deploy kickstand that allows the user to set up the device with one hand an offers the option for multi-factor authentication including touch fingerprint reader, contacted FIPS 201 Smart Card Reader, and contactless smart card reader with Control Vault 2™ FIPS 140-2 Level 3 certification.
The new Latitude range is now available. The Dell Latitude 7390 2-in-1 starts at $1149; Dell Latitude 5290 Series 2-in-1 begins at $899; Dell Latitude 5000 Series starts at $779 and Dell 7000 Series starts at $1049.