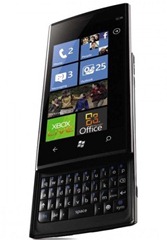 In a blog post Dell has confirmed it will be supporting the Dell Venue Pro with a Mango upgrade world-wide.
We will support the upgrade from Windows Phone 7 to Mango for the following:

Customers with Unlocked Venue Pro units
Customers with T-Mobile and Cincinnati Bell SIM-Locked units
Interestingly the blog post explicitly states that it is not addressing the update for AT&T Dell Venue Pro owners, saying "Regarding customers with AT&T-locked units, more information will be forthcoming."
I think this information is of particular interest to users with unlocked devices, as it confirms that they are on the same schedule, and will get the update even if they did not buy their handset from a carrier, something which I think has been worrying many users.
Read more at Dell here.
Thanks Hotmail Alias for the tip.