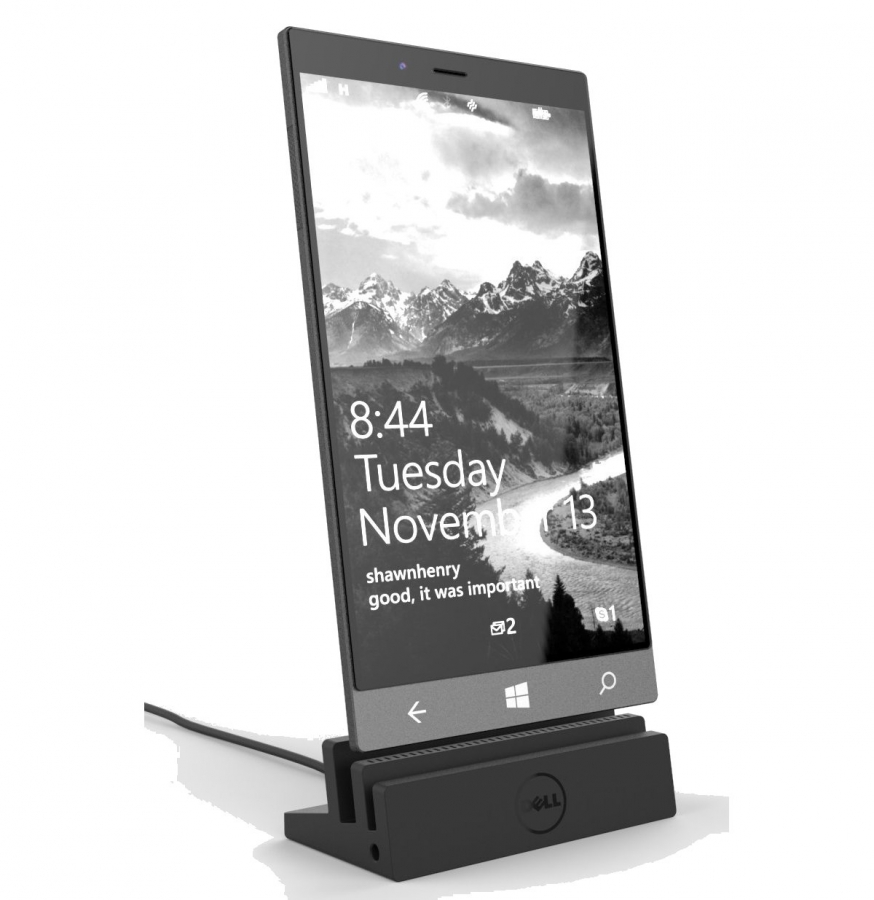 Talking about devices from the graveyard, Evan Blass (aka evLeaks) has posted another render of the Dell Stack, a Windows 10 tablet with LTE capabilities that would have allowed consumers to carry their whole work environment with them, and dock to access larger screens and keyboards when in the office. Telephony would have been managed via VOIP apps like Skype making it a full featured device for most work needs.
The picture shows the dock above, and demonstrates how thin the envisioned device is. The handset was supposed to run Windows 10 on a full Intel Kaby Lake mobile processor, so we assume the second slot was for an extra battery.
The device  was envisioned as a 6.4 inch to 7 inch Full HD mini tablet/phablet style device which would be the brains for a desktop, laptop and tablet-like experience and would have featured between 4GB to 8GB of RAM (the first on a mobile device), with 128GB and 256GB of Storage coming along for the ride.
In 2014 the device was expected to ship in 2017, though the project is currently believed to have been shelved.