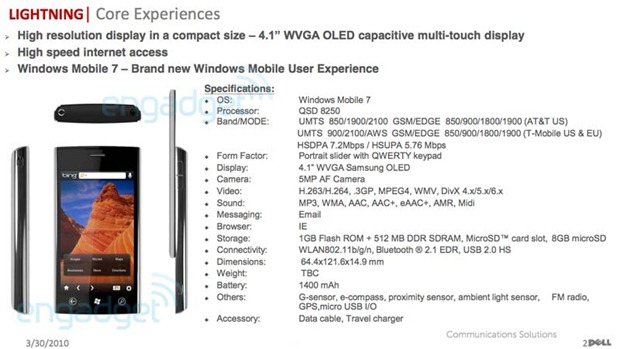 With all Dell's recent handsets running Android, many may wonder if the recent leaks of a Dell Windows Phone 7 handset will still come to fruition.
In a recent earnings conference call CEO Michael Dell re-affirmed the company's commitment to Windows Phone 7.
"We're very much working with Android and Windows Mobile 7, and we see those platforms as more attractive alternatives to other suggestions that you may have offered." he said.
The alternatives he referred to was Dell buying their own operating system, much like HP did.
The argument of owning vs licensing a mobile OS is currently being waged in the market, with companies which largely control their own OS appearing to be at a natural advantage at the moment. Dell has clearly chosen the later model, and will hopefully find success in the market due to this with some great Windows Phone 7 devices such as the rumoured Dell Lightening.
Read more at eweek.com here.