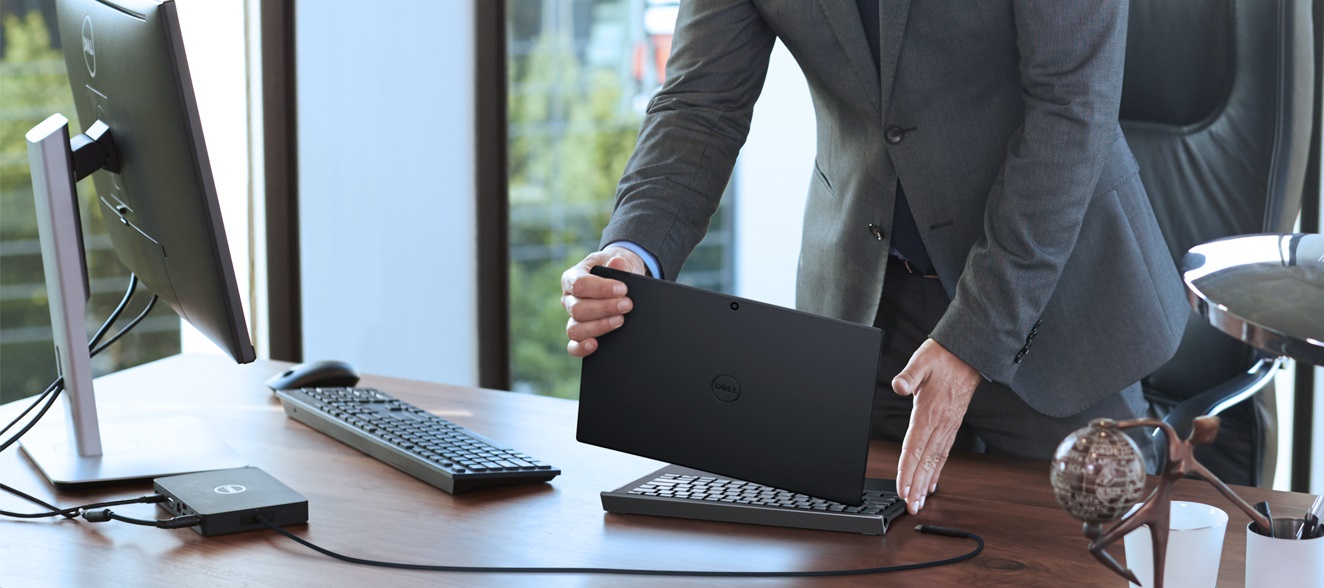 In a blog post Dell has announced that they will be discontinuing their Venue line of Android tablets in favour of 2-in-1 devices, which they explained were more suitable for enterprise. They note that they believe 2-in-1s are starting to become the preferred device for those in the workplace who occasionally want to operate the device in tablet mode, which is why they were investing in that space, while beginning to divest from the slate tablet market.
They said that the 2:1 trend was catching on globally detachable tablets reached an all-time high of 8.1 million devices in the fourth quarter of 2015 and more than doubled their shipments since the fourth quarter of last year, while traditional tablets experienced their greatest annual decline to date of -21.1 percent last quarter, according to the IDC.
Dell noted that their 2-in-1 devices offered:
Productivity: 2-in-1s should focus on being a laptop first, then a tablet, which is the only way they fit in a commercial environment. Dell notes their newest Latitude lineup boasts business-class features like Intel's latest processors, large and rich screens for viewing content, full-size ports and keyboards and more, all to help you work on the go.
Flexibility: while the standard issued work device is typically a laptop or desktop, it can be nice to have a tablet for some business functions – but is it worth carrying two systems? Our fully flexible lineup of Dell 2-in-1s are designed to go wherever work takes you.
Value: on-the-go professionals and corridor warriors will love the way 2-in-1s enhance their workflows, but IT decision makers can truly appreciate the value in a system that can be both a laptop and tablet. Gone are the days of purchasing multiple devices for workers, or compromising by choosing only one.
Security, Manageability & Support: Our commitment to customers is to deliver the most secure, most manageable and most reliable solutions in the industry. The Dell Data Protection | Endpoint Security Suite Enterprise is now available and encompasses encryption, authentication and now greater advanced threat protection. And with ProSupport Plus for PCs and tablets, Dell is the only OEM to provide automated proactive and predictive support capabilities across PCs, tablets, servers, storage and networking.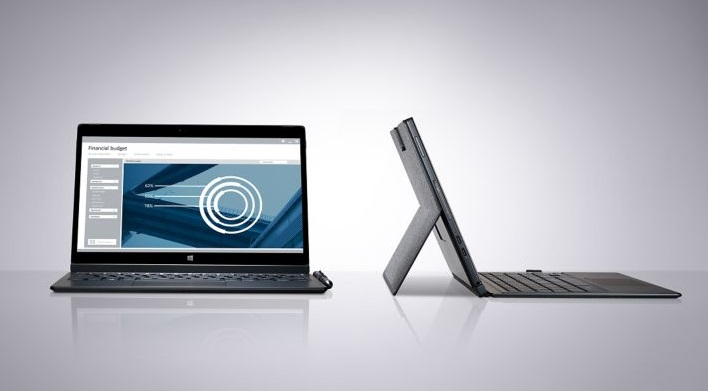 Dell put forward their Dell Latitude 12 7000 Series 2-in-1 as the perfect hybrid device for enterprise, noting it was slim, light and versatile, while still offering full-sized ports and a good keyboard.
While the move is good news for Microsoft and its Windows 10 ambitions, it still important to note that the hybrid market is still smaller than the tablet market, and that Apple's iPad Pro was a major factor in the recent improved stats. It is however clear that for enterprise a Windows 10 2-in-1 is much more suitable than an iOS device, which will hopefully drive the whole Windows ecosystem to be more successful in the coming years.