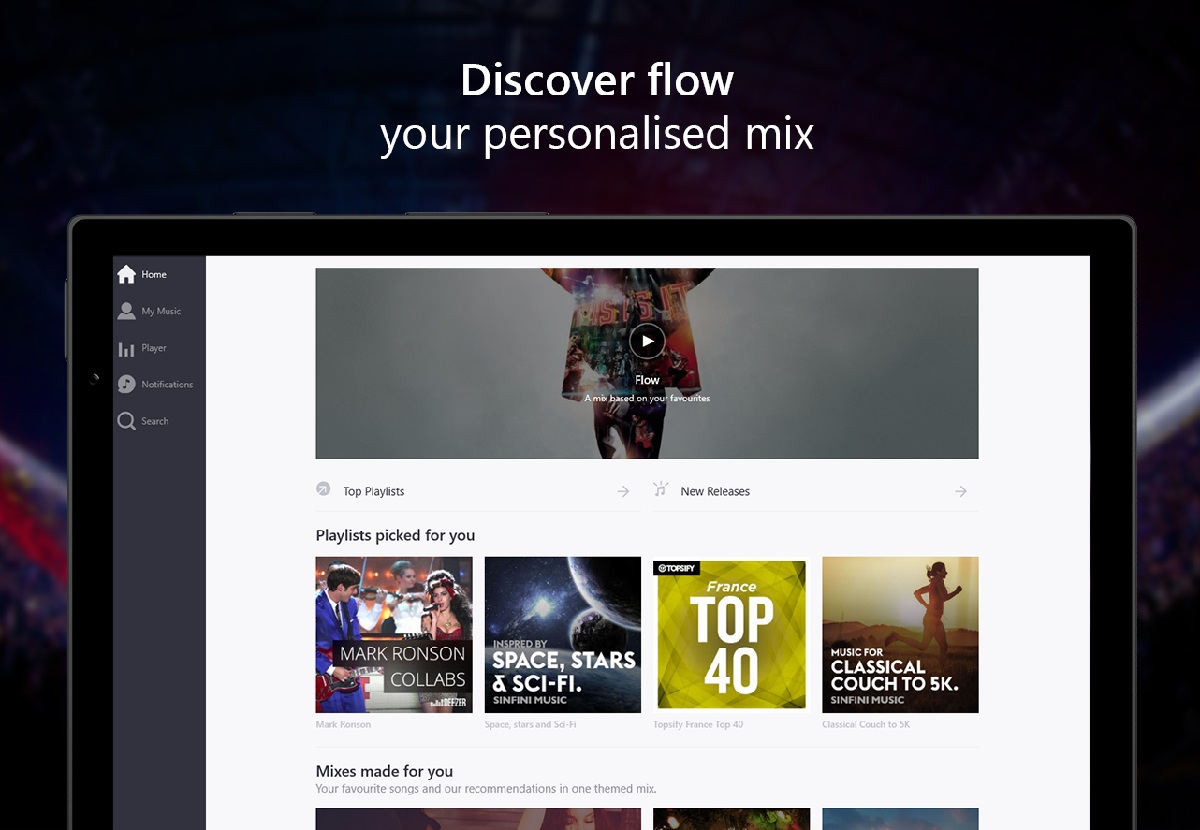 Music streaming app Deezer has just released a preview version of their new Universal Windows App for Windows 10, available to Premium+ users.
The app replaces 3 different apps for Windows mobile, tablet and web, each with a different design and separate features. The new app features a new ergonomic design, with revamped content pages, a new tab bar, and all your favorite music packed into "My Music". and importantly has same features across all devices, meaning any update will roll out to all devices simultaneously.
The app lets you:
Access your music more easily thanks to the new menu with buttons for Home, My Music, Audio Player, Notifications and Search
Put all your favorite songs, playlists, artists and albums in one place using My Music
Discover and enjoy your music with the new design of the app
 Access 35 million tracks with all your favorite artists and songs
Personalized music recommendations from our editors
Unlimited playlists and mix channels with your favorite artists and genres
Your library builds over time with all your discoveries
With Premium+ , download your favorite music for offline listening
See screen shots of the new app below:
[gallerify title="Deezer Preview screen shots"]
[/gallerify]
Download the app from the Windows Store here.