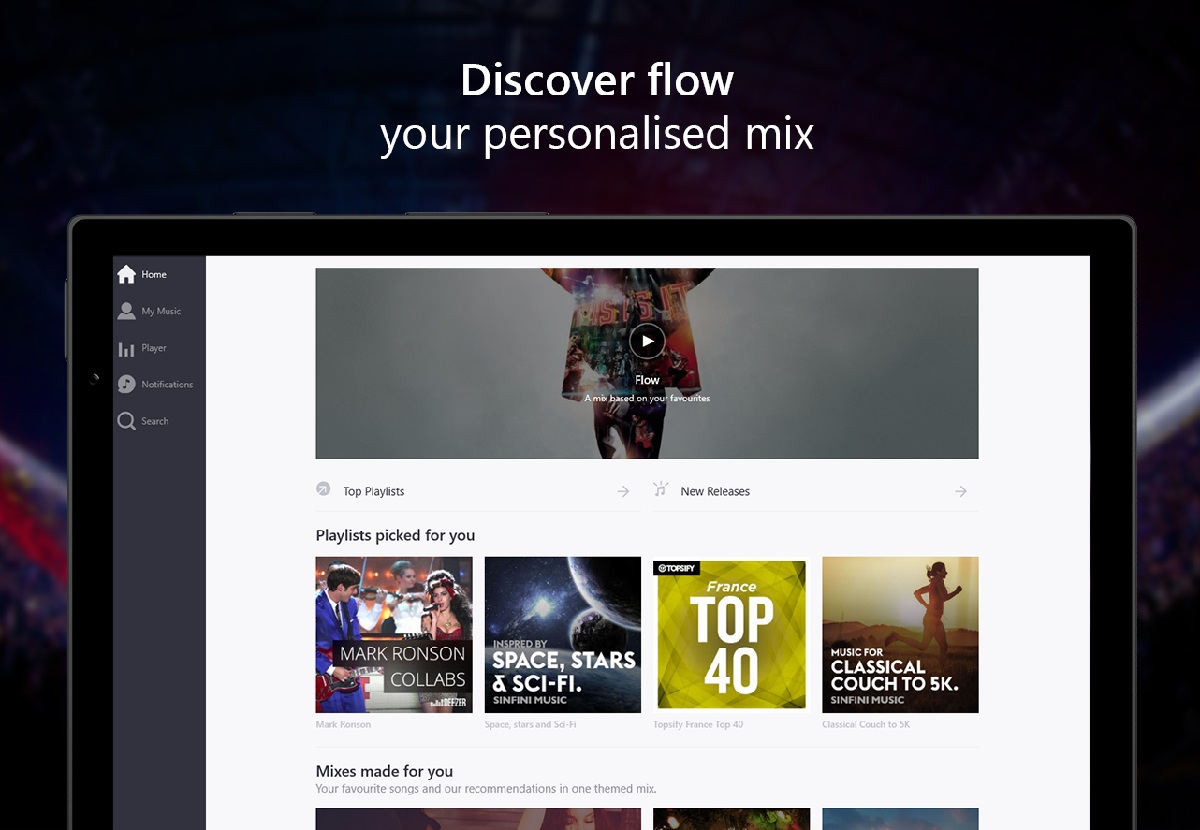 Music streaming app Deezer has just released an update for the preview version of their new Universal Windows App for Windows 10, available to Premium+ users.
The new app features a new ergonomic design, with revamped content pages, a new tab bar, and all your favorite music packed into "My Music". and importantly has same features across all devices, meaning any update will roll out to all devices simultaneously.
The app lets you:
Access your music more easily thanks to the new menu with buttons for Home, My Music, Audio Player, Notifications and Search
Put all your favorite songs, playlists, artists and albums in one place using My Music
Discover and enjoy your music with the new design of the app
 Access 35 million tracks with all your favorite artists and songs
Personalized music recommendations from our editors
Unlimited playlists and mix channels with your favorite artists and genres
Your library builds over time with all your discoveries
With Premium+ , download your favorite music for offline listening
The update makes it easier to add tracks to playlists via the Press and Hold menu or regular menu bar and adjust streaming bitrate depending on your internet speeds.
The changelog reads:
Put Bob Marley in your 'Rasta Legends' playlist with the click of a finger. Simply click the 3 dots on the player, or tap and hold the song you wish to add from an album page.
Personalise the audio quality in your app settings. You can adjust your audio settings depending on the internet connection you are using.
See screen shots of the new app below:
Gallery : Deezer Preview screen shots
Download the app from the Windows Store here.