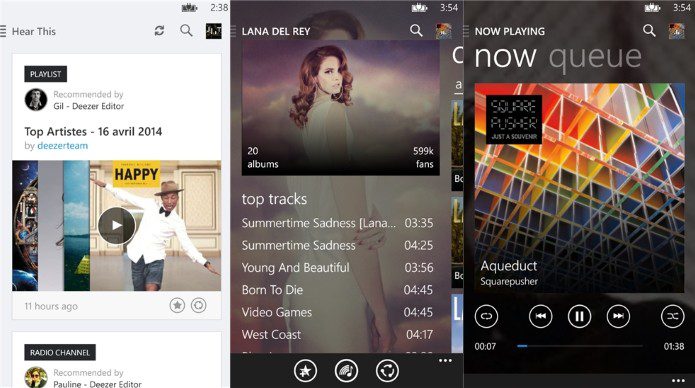 While Groove Music and MixRadio are the defector music streaming apps on the Windows Phone platform, other apps like Spotify, Rdio etc also exist on the platform. Today the France based music streaming service Deezer has just issued an update to their Windows Phone app, bumping it up to version 2.8.1.0 with a few changes.
Open the app and discover our new page where you can find all your music in the blink of an eye.
Flow, customized recommendations made for you and theme-based mixes: it's all here
That's all you have to expect from the relatively minor update.
Do you use Deezer's music streaming app? Let us know in the comments