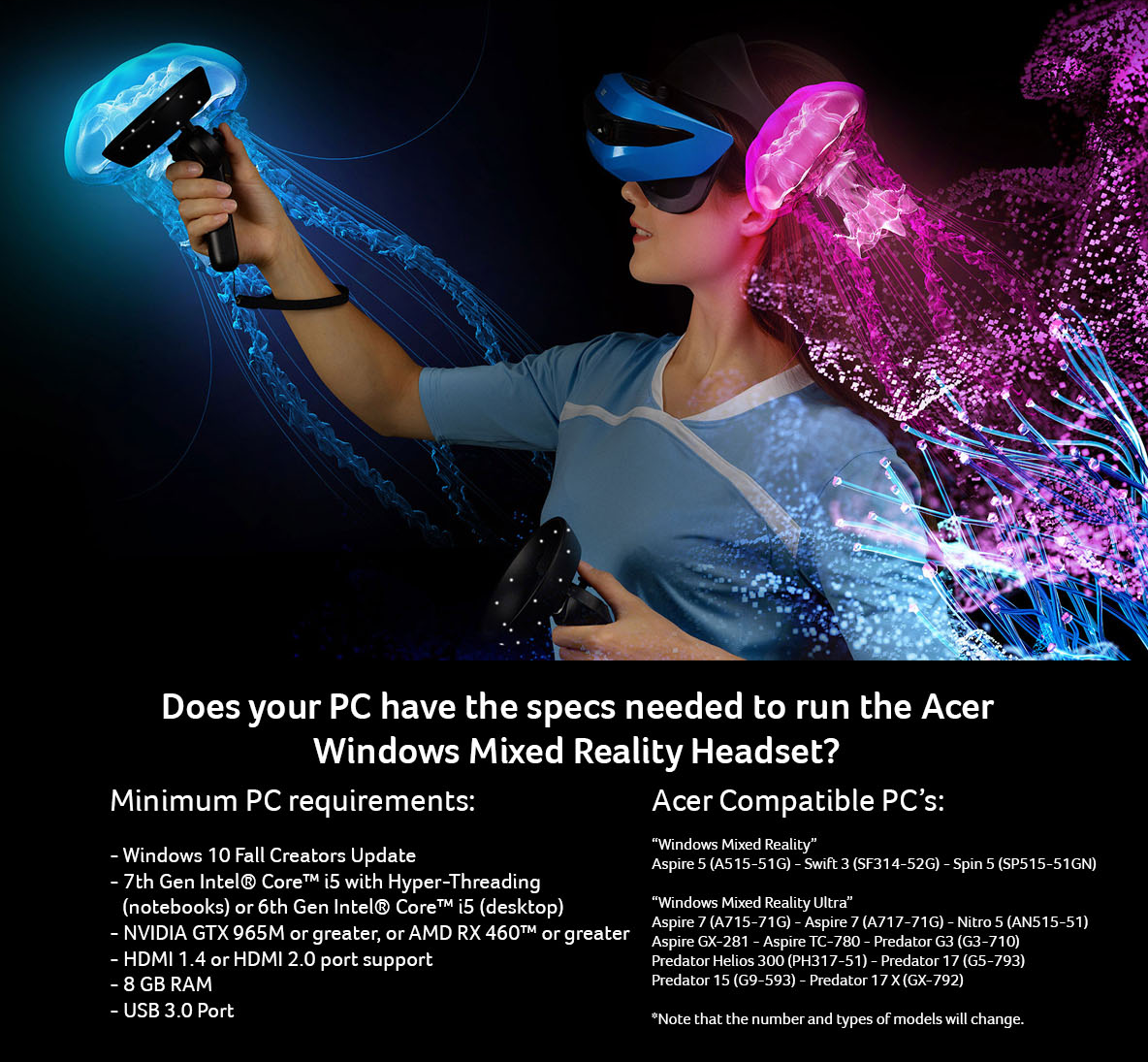 If the price of the headset has been the only thing which has been keeping you from trying out VR, Acer has an amazing deal for you.
They are offering a factory refurbished Acer Windows Mixed Reality headset with the controller for only $149.99.
The re-certified headset also comes with a 90-day warranty, meaing you have peace of mind knowing the hardware will deliver what is promised.
The headset comes with the following specs:
2.89" diagonal display size (x2)
Two high-resolution liquid crystal displays at 1440 x 1440
Front hinged display
95 degrees horizontal field of view
Display refresh rate up to 90 Hz (native)
Built-in audio out and microphone support through 3.5mm jack
Single cable with HDMI 2.0 (display) and USB 3.0 (data) for connectivity
Inside-out tracking
4.00m cable
While Windows Mixed Reality is designed to perform on a mid-range PC, for the best experience you still need something beefy, such as a PC running Intel Desktop i7 (6+ Core) OR AMD Ryzen 7 1700 (8-Core, 16 threads) CPU, NVIDIA GTX 980/1060 or AMD Radeon RX 480 (8GB) equivalent or greater GPU and 16GB or greater RAM.  Please check Microsoft's WMR PC Check app before purchase.
Check out the deal at Acer here.
Developer:
‪Microsoft Corporation‬
Via RoadtoVR