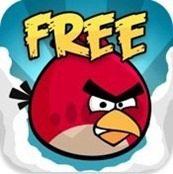 WinPhollowers.com reports that, either by accident or intent, all of Rovio's Angry Birds titles are now free in the Windows Phone Store.
This includes the original Angry Birds, Angry Birds Rio, Angry Birds Star Wars, Angry Birds Seasons and Angry Birds Space.
To take advantage of this deal simply search for Rovio in the Windows Phone Store. WinPhollowers note that all the games may not be available in all markets, but simply changing your region to another such as USA or Mexico and rebooting your phone, you should be able to net the whole flock.
Are are readers also seeing this amazing windfall? Let us know below.
Thanks AM and Jesus for the tip.