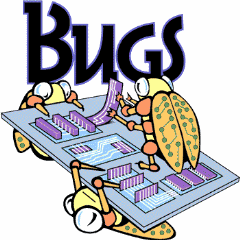 FE FI FO FUM! I see a bug in windows phone! All joking aside, users have reported some strange things happening to their windows phones. The major issues involve a contact list reset, facebook unlinking, call history being extremely delayed.
Now as we may know, sometimes these issues seem to be isolated to a certain program, or the pesky microsd card. However, the momentum of the issue may seem to indicate that this may be a microsoft server issue at the very least.
More information will be provided as soon as it becomes available, of course, but has any of our users noticed some strange bugs lately in their contacts and phone? Why not reply and share with us? You can also hit up the two links to find out more information about this bug.