Messaging Extension for Confluence Cloud is now available for Microsoft Teams. It is available for teams channel as well as private chat, making your dialogue much more descriptive and informative.
Available from the Microsoft Teams app store , once connected, you will be able to search through the Confluence instance and attach the desired Confluence page, blog post etc. in the informative card.
The card includes:
Confluence Space name with page title
Preview of the content
Created and Last Updated date
Created by and Last modified by contributor names
Button to view the page in Confluence
Users who have access to the confluence content will only be able to view the content in the confluence website upon clicking 'View in Confluence'. All members of the team will be able to see the card if it is posted in the Teams channel.
See the extension in action below: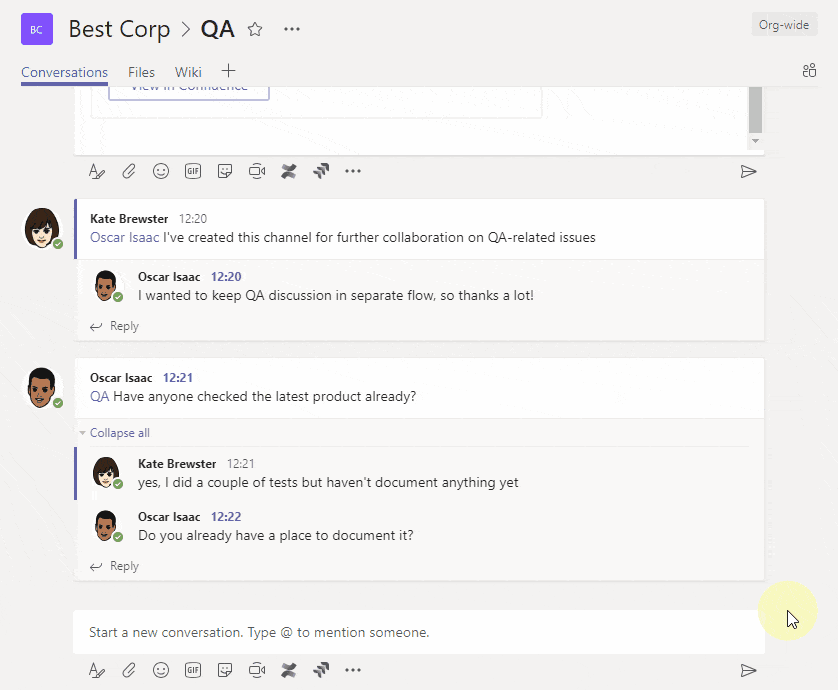 Find the extension in the Microsoft Teams Store by searching for Confluence.
Via Microsoft.com