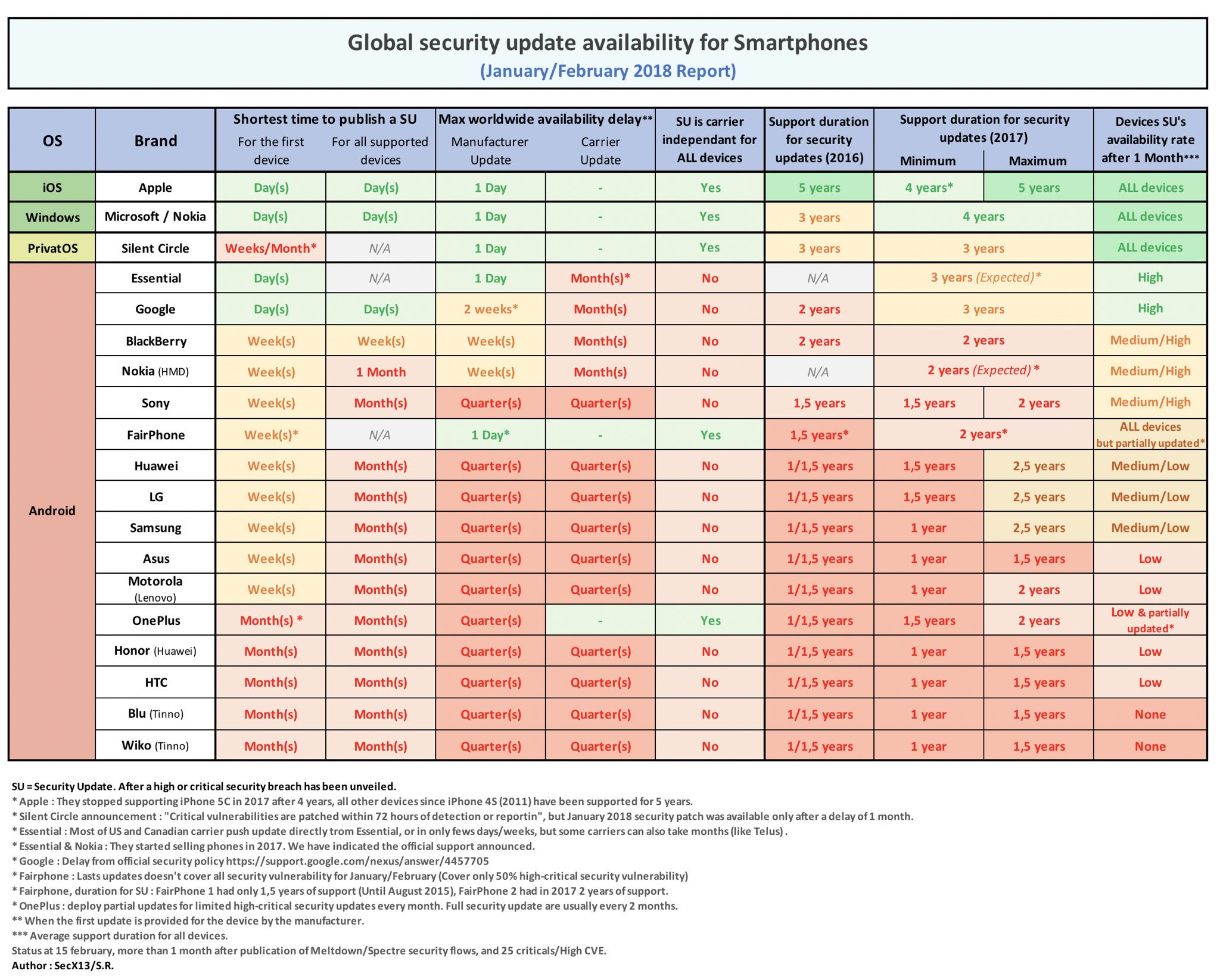 The common refrain these days is that there is no longer any reasonable reason to buy a Windows Phone, but in its heyday, the OS saw good adoption in enterprise setting and even with members of the general public, and one of the reasons was good support by Microsoft, particularly when it came to device security.
Security Lab has posted a table showing the update policies for the various operating systems, and for Android, due to its fragmented nature, the various OEMs producing handsets.
The iPhone is, of course, a monolithic ecosystem, and provides the best support, with updates for up to 5 years which are independent of which carrier you are on.
Windows Phone, which of course had various OEMs in the past, still offers 3-4 years of support, also independent of the carrier, for all devices.
Things deteriorate rapidly from there, especially if you have an Android phone, with support in the 1-2 year range, and fully dependent on carriers, who do not profit in any way from security updates, pushing those same updates out.
The table makes it very clear that, if you were interested in security and could not afford an iPhone, the very best next choice was Windows Phone, making its disappearance from the market a blow to those interested in keeping a phone longer than the usual replacement cycle.
Thanks, Tom B for the tip.