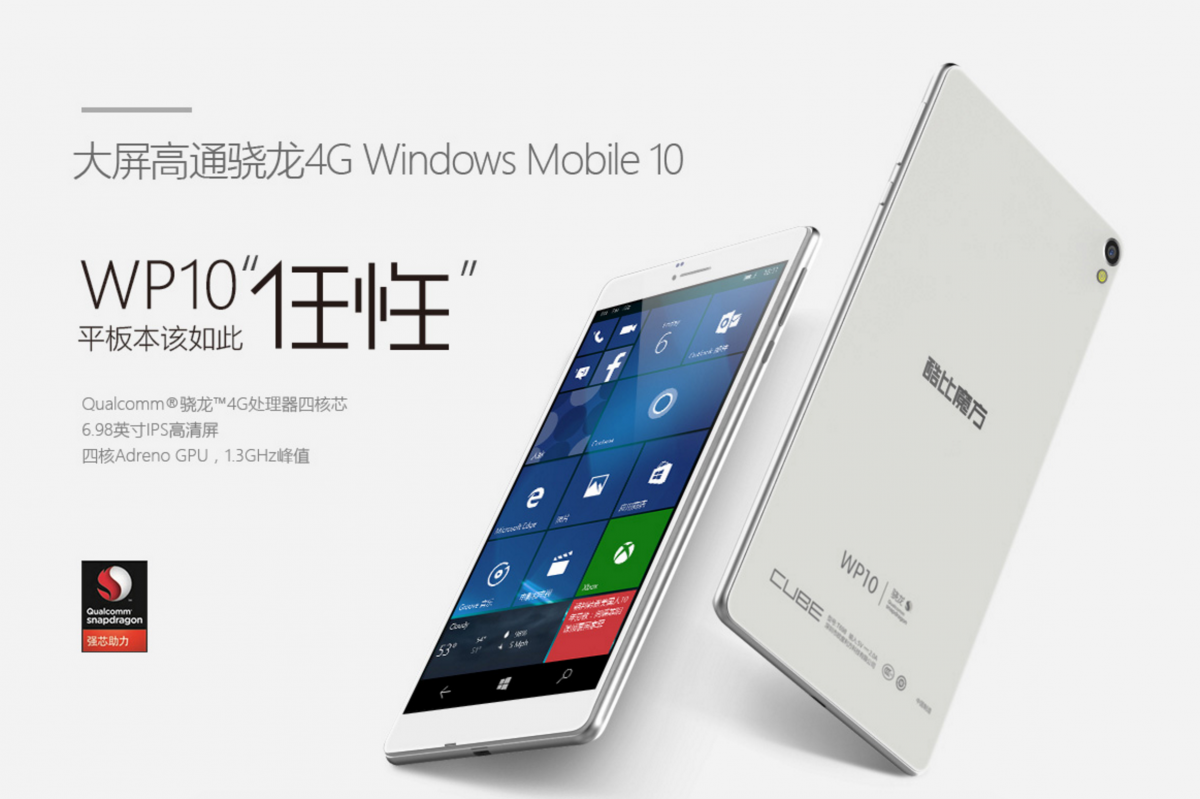 There's a new Windows 10 Mobile in the town, and it's from a Chinese company called CUBE. At this moment, there isn't a lot of information available about the device. For example, we don't even know if this phone has a name, and we don't know much about the device's processor either. The device's official page, which is in Chinese, states that the device packs a 6.98-inch IPS display with a resolution of 1280×720 pixels. The device packs a quad-core processor from Qualcomm Snapdragon, clocked at 1.3GHz — however, we don't know the exact model for the processor just yet. For the GPU, CUBE is including an Adreno GPU — once gain, we don't know the exact details about the GPU either. For the battery, CUBE is including a 3000mAh battery.
As you can see, we don't really know a lot about the device, including details about the device's camera, or even the price. CUBE will likely release the pricing information along with the other specs in the near future — but you probably won't be able to buy it outside of China.
You can know more about the device here (in Chinese).
Thanks for the tip, Hyken.