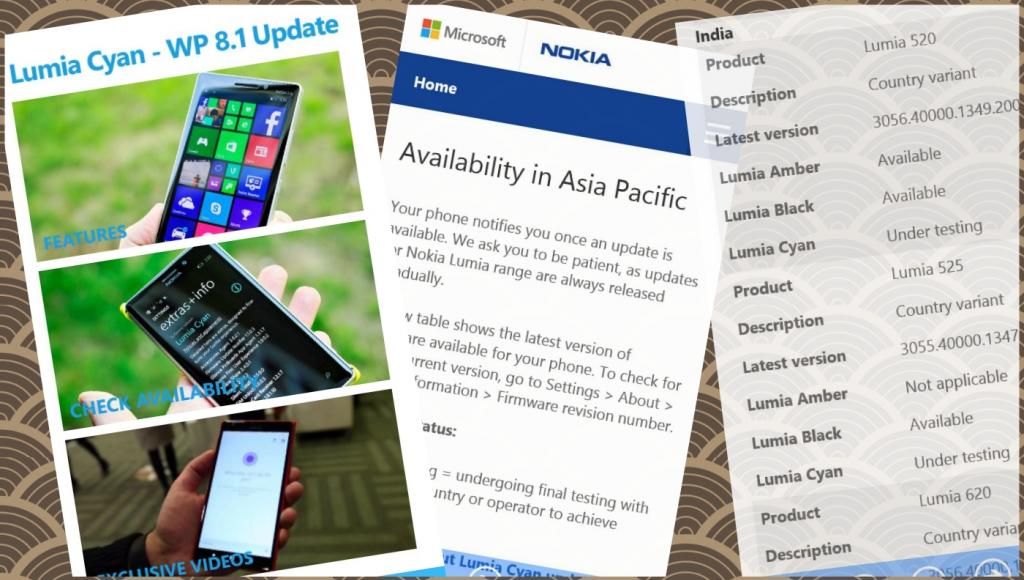 Lumia Cyan – WP 8.1 Update, the only full featured app with the option to check Lumia Cyan update availability globally and the information about latest and greatest features of Windows Phone 8.1 Update bundled with Nokia Firmware Update.
Windows Phone is the world's most personal smartphone… and with Windows Phone 8.1, we've added a BUNCH of new features that make your smartphone even more a reflection of your personality and desires.
Windows Phone 8.1, is a milestone update to the Microsoft Windows Phone operating system. It is officially announced at Microsoft's Build 2014 conference in 2nd April.
All current Windows Phone 8 devices will start receiving the update. Nokia Lumia 520, 520T, 521, 525, 526, 620, 625, 720, 720T, 810, 820, 822, 920, 920T, 925, 925T, 928, Icon, 1020, 1320 and 1520.
Download it here for Windows Phone