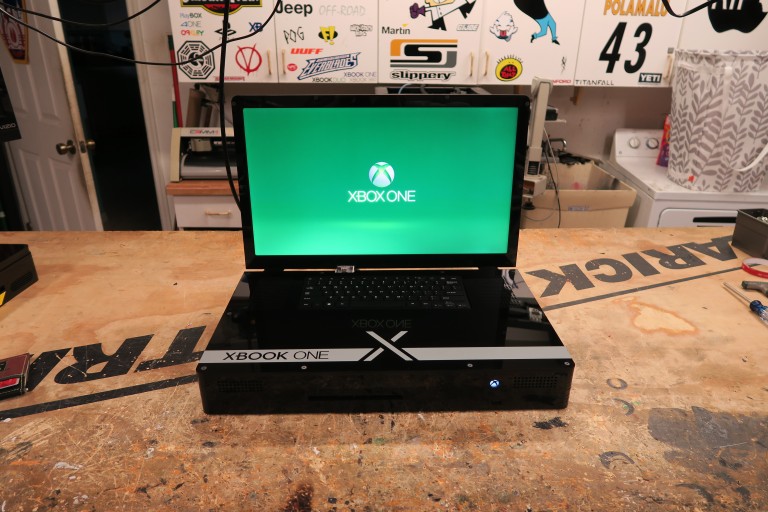 While the Xbox community may not instantly recognize Eddie Zarick's name, you've undoubtedly seen some of his creations floating around the internet. Zarick creates custom Xbox One and PlayStation 4 systems that have become quite popular. His earlier designs include a Stark Industries Xbox One, the XStation (a 2-in-1 PlayStation/Xbox combo), and other systems converted into portable gaming laptops, which can all be seen on his website here.
Zarick is back again and this time he's created the Xbook One X, an Xbox One X laptop that you can purchase for $2,495 (via Neowin). If you're wondering why it costs that much, you can check out what goes into it in the video below.
This is an all-in-one portable gaming system with a 21.5″ 1080p screen, built in audio, keyboard and more. Zarick traditionally uses a 19″ 720p monitor, but uses a larger one for his Xbox One X creation due to its capabilities. The console retains its I/O ports however you'll lose a USB port in the back should you order one with the keyboard installed.
It may be out of a lot of people's price range, but it's always nice to admire someone else's hard work.