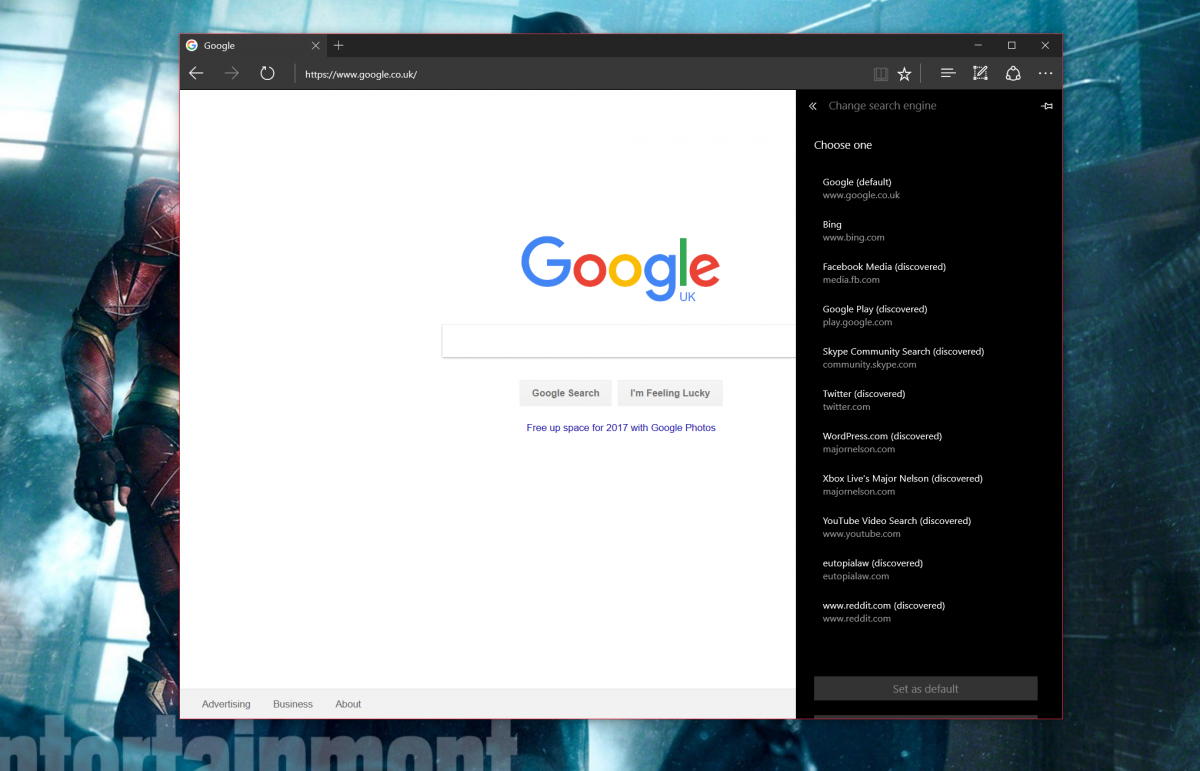 While Microsoft has made a case for setting and using Bing in Windows 10 as your default search browser in Microsoft Edge, there are various reasons one might one to switch to a different search provider for personal use.
For instance, one might prefer to use Google over Bing for better search results across the board and in non-US countries (which Microsoft still has problems acknowledging the existence of) or DuckDuckGo for increased privacy when searching the web.
While Microsoft doesn't let you manually select and configure the search engine URL yourself, it is still relatively easy for users to change the default Edge search engine.
To change your default search engine in Microsoft Edge, all you'll have to do is take the following steps;
 Navigate to Google.com (or regional/preferred search engine of your choice) This should trigger the autodiscovery mechanism in Edge which allows users to choose a default search engine from a bevy of options.
. Navigate to Edge settings by clicking or tapping on the (…) button.
. Click on "view Advanced Settings.".
Navigate to the option which says "Search in the address bar with …". If you're still on the default settings, Bing should be highlighted for you already.
Click on "Change search engine". The system will now show you a list of search engines whose home pages you may have visited – in this case – Google.
 Select Google (substitute for search engine of choice)