Is Copilot the best AI companion out there? Help us find out by answering a couple of quick questions!
Can't log in to PayPal? As a long-time user of the service, I know how frustrating it can be when you can't access your account right when you need it.
Though PayPal is a popular payment system, it's not uncommon to face issues when trying to sign in. Some common causes include PayPal's server issues, VPN/IP location problems, or a full browser cache.
In this guide, I'll walk you through all the steps necessary to resolve this. With that said, let's roll in!
What To Do If You Can't Log In to PayPal?
If you're unable to log in to PayPal, below are some effective fixes you should try. If one doesn't work, move on to the next one. 
1. See If PayPal's Servers Are Up
Sometimes, you can't log in to PayPal due to technical glitches or server issues. In that case, you should visit PayPal's status page to check if services are operational.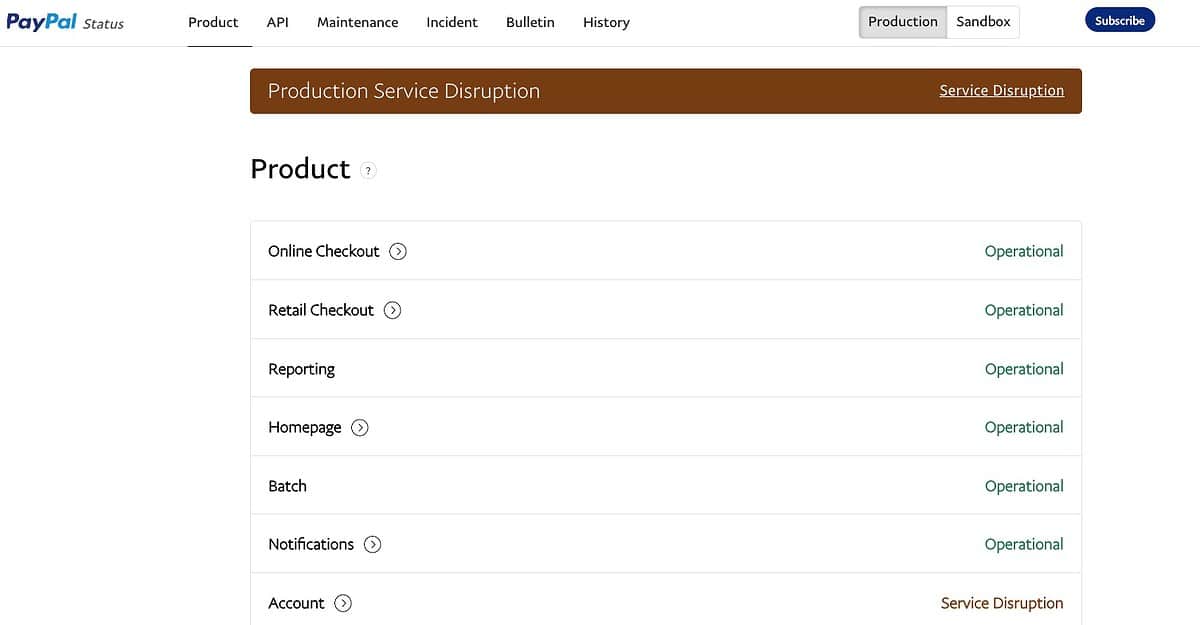 If you notice technical problems, you can try logging in a bit later. Generally speaking, it doesn't take more than a few hours or a day. 
That said, PayPal often communicates such issues via its official Twitter account. So, it's another handy channel for updates. 
2. Check Your Location
Your location can be another cause of the issue. If you're using a VPN or a similar tool to hide your IP address or location, PayPal won't let you log in. So, you should disable your VPN and try again.

Other than that, logging in from a different country can also be an issue. As you might know, PayPal's services aren't available in all countries.
So, if you're trying to sign in from an unsupported region, you won't be able to access your account. In that case, you should consider an alternative payment method. 
Tip: Visit PayPal's list of countries and currencies page to see which countries it supports.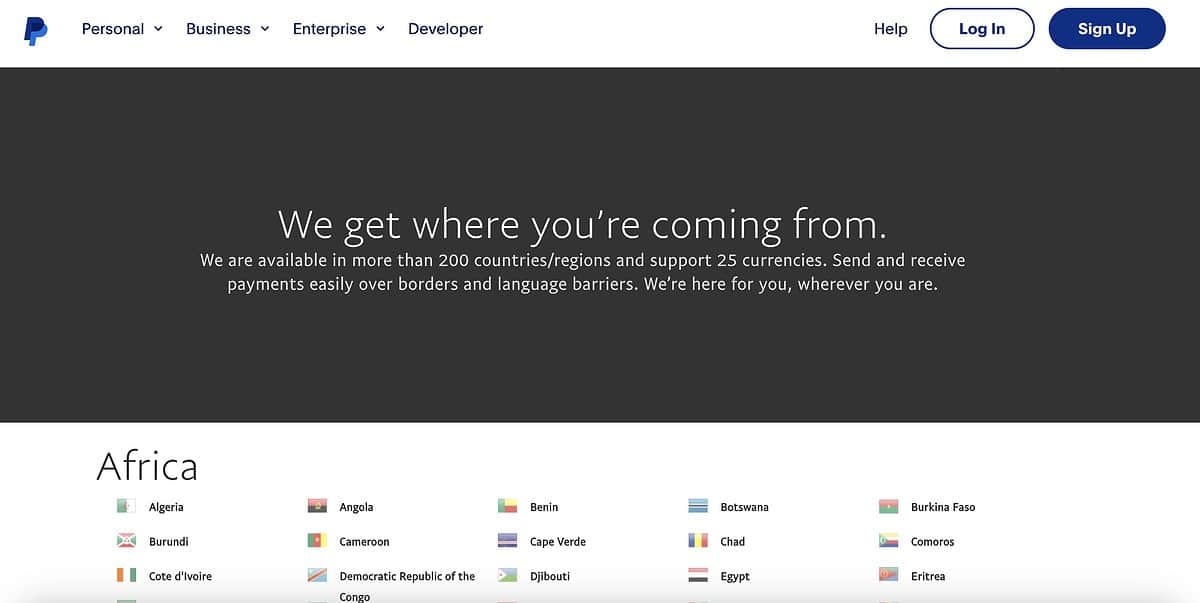 3. Try Incognito Mode
Incognito mode is a great fix for when you can't log in to PayPal. When you use it, websites can't follow your online steps. If you've faced login problems before, try going incognito in your browser.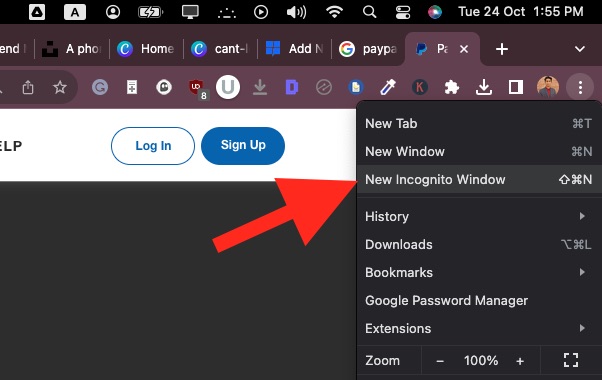 Once you've entered Incognito mode, visit PayPal, and don't accept or decline cookies. Type in your email and password, then log in to your account. This way, PayPal won't remember your previous issues, and you should be able to access your account hassle-free.
Note: Incognito mode doesn't hide your IP location so if that's the issue, it won't help. 
4. Clear Your Browser's Cache and Cookies
Sometimes, PayPal's website scripts clash with your browser's data and cause login issues.
To fix this, clear your cookies and cache, turn off browser extensions, then close and reopen your browser. To clear the browser cache, open your browser settings, search for Cache, and click "Clear Data."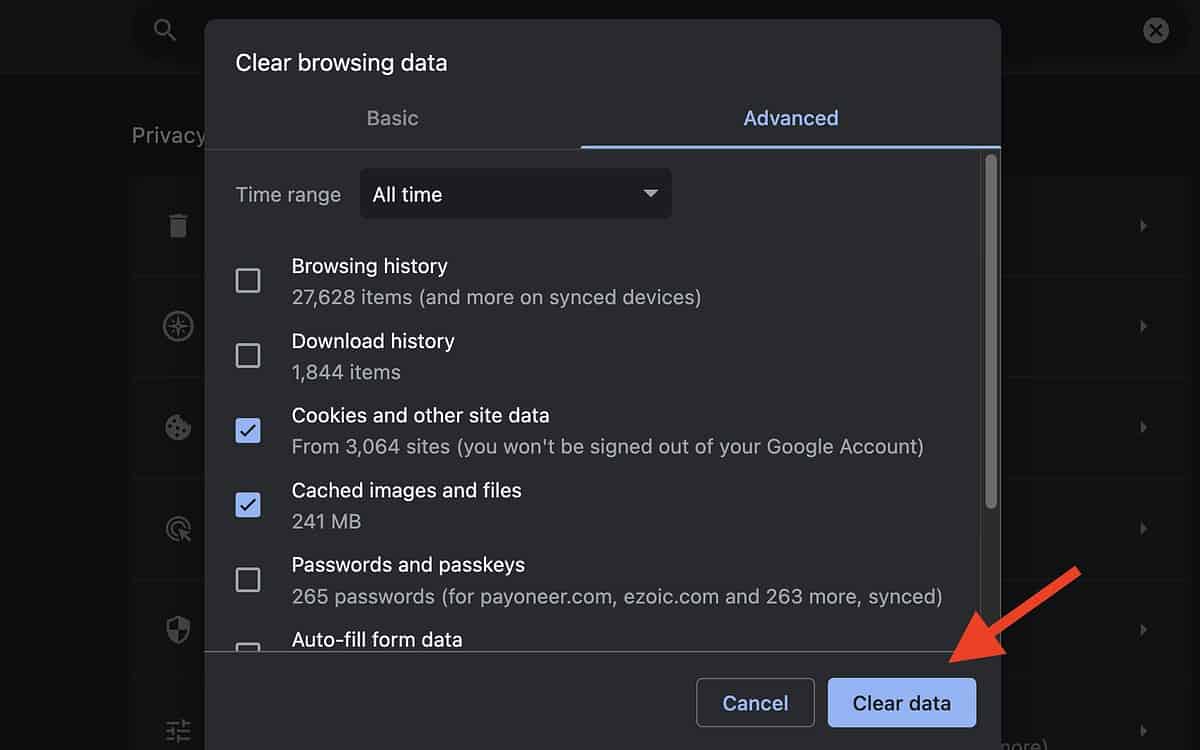 Now, try to log in once more. If that doesn't work, switch to a different browser. For example, if you were using Safari, try Chrome or Opera. You can also try logging in using PayPal's smartphone app instead. 
5. Double-Check Your Password
It's not uncommon to mistype your password repeatedly and wonder what's keeping you from logging in. So, it's worth double-checking it next time. A simple solution is to first type your password in a text editor to check for any errors. 
Other than that, you can also confirm your keyboard layout to ensure you have the correct keyboard settings. If you're using Windows, click the language icon in the bottom right corner. If you're on Mac, go to System Settings > Keyboard >Input Sources and adjust the keyboard settings.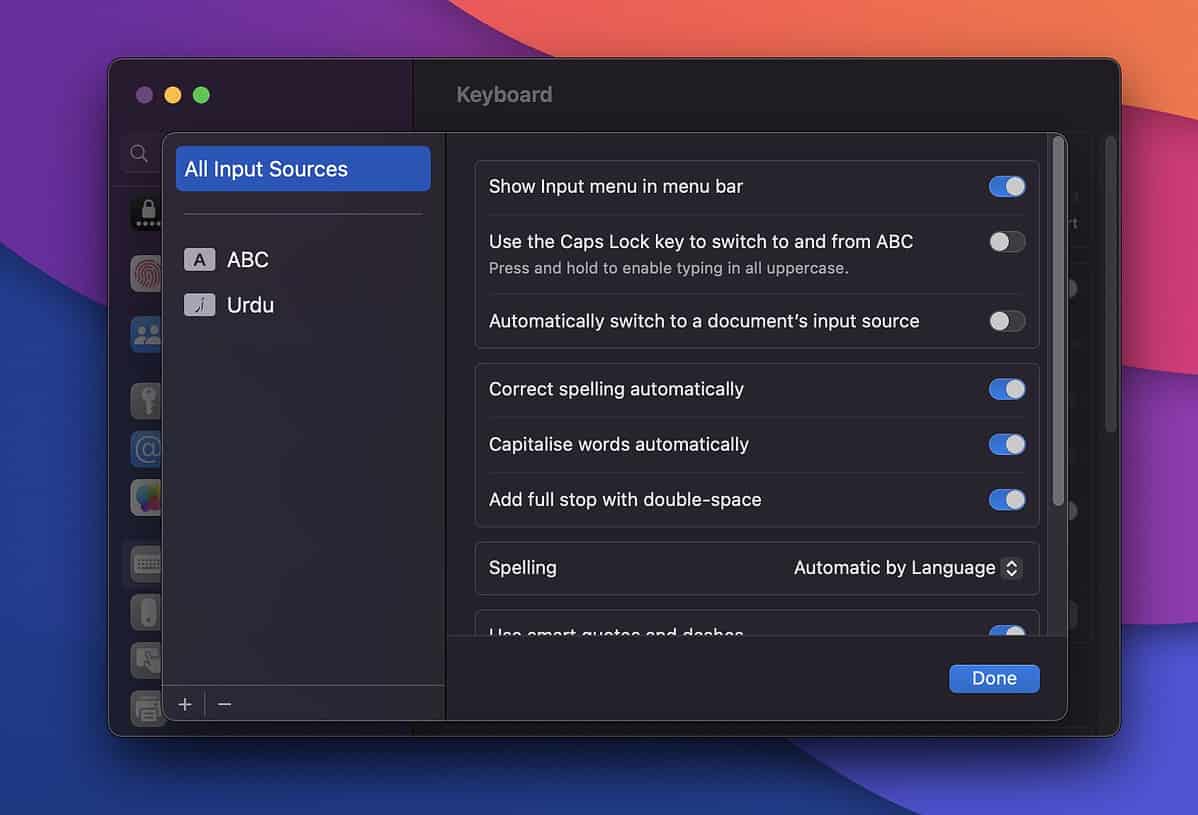 That said, if you can't remember the correct password, try resetting it. Simply enter your email and click "Forgot Password" on the next page.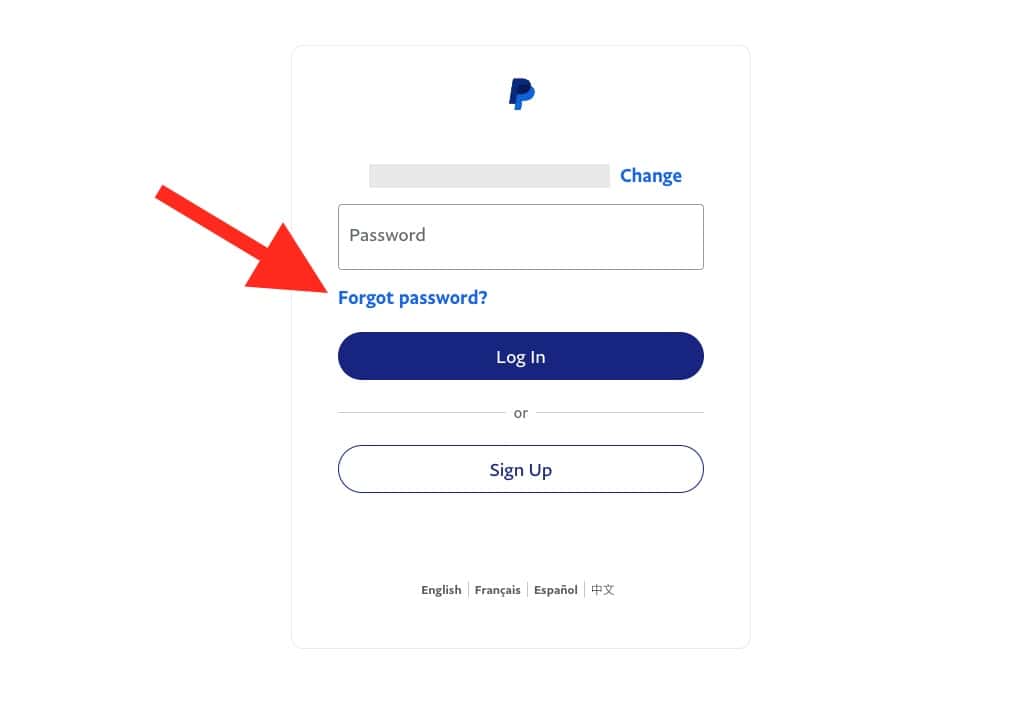 This way, you'll be able to reset your credentials and get a new password.

6. Update the PayPal App
If you can't log in to PayPal on your Android or iOS device, it may be because you're using an outdated app. Bugs and security issues can prevent you from accessing your account.

To fix this, go to your app store (Google Play Store for Android or App Store for iOS) and search for the PayPal app. If there's an update available, simply click "Update." 
This will give you the latest, more secure version. Once the update is complete, try logging in. You should be able to access your account without any issues. 
7. Create a New Account
If you frequently face login issues with your current PayPal account, creating a new one is an option. PayPal allows two profiles: personal and business. If you already have one, you can make a second.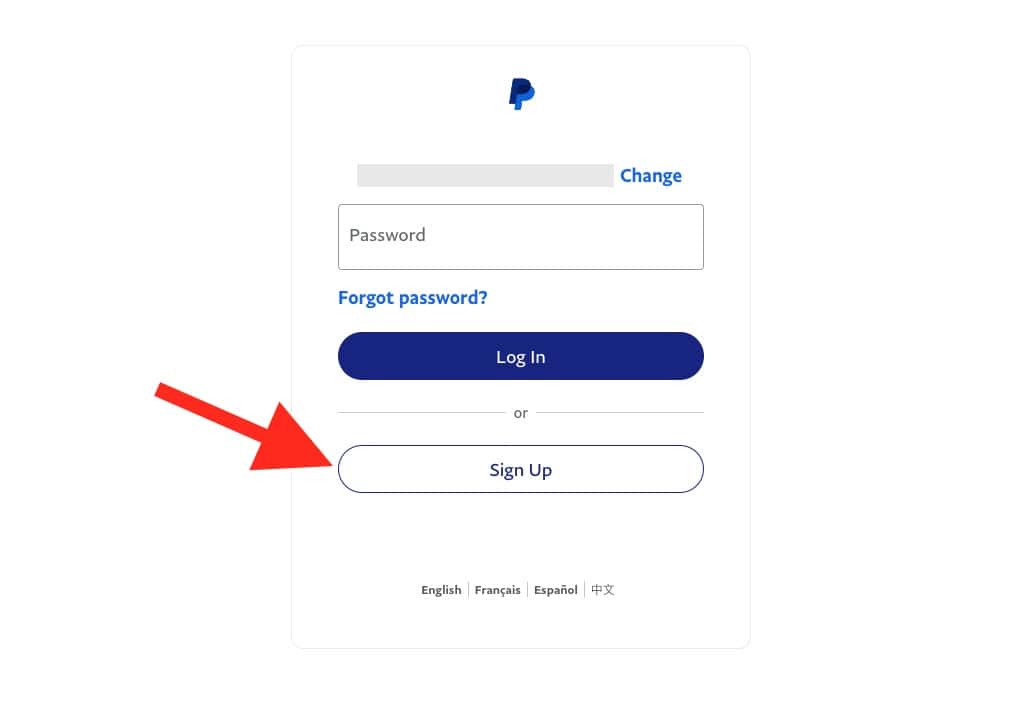 However, remember that you can link only one bank account at a time. If it's already linked, remove it before adding it to the new one. 
Also, using the same mobile number for two PayPal accounts causes errors and sometimes account suspension. So, be careful when considering this option, and make sure you're acting within PayPal's guidelines.
8. Contact PayPal's Customer Support
If no other solution works, it's worth contacting PayPal's support service. Head over to the website and click Contact. Next, use the "Message us" or "Call us" option to contact a PayPal representative and explain your issue. They might be able to help you.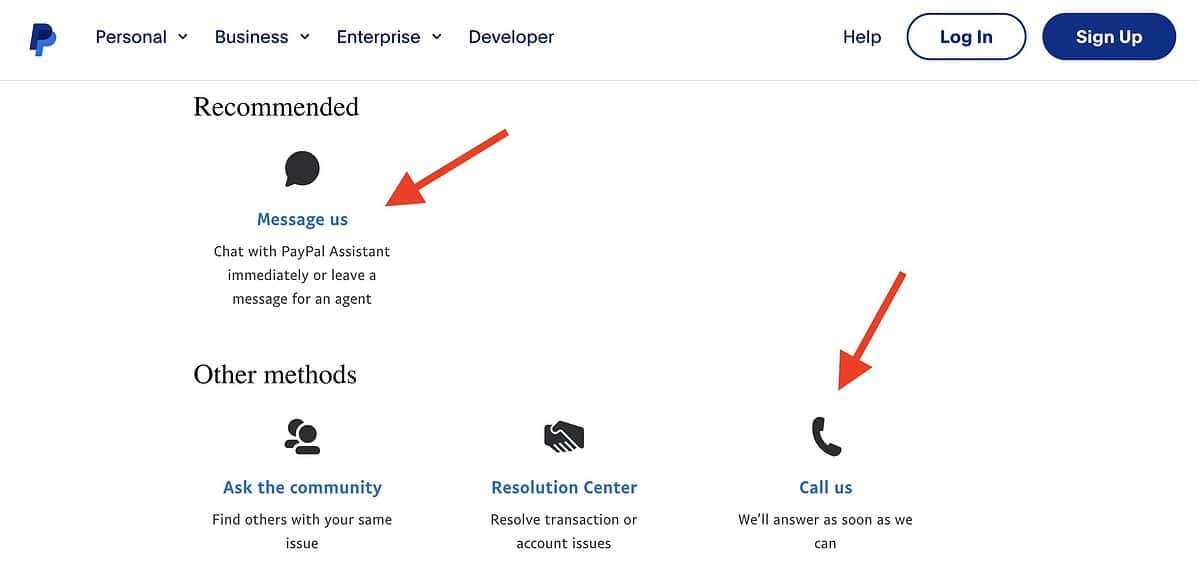 Other than that, you can also use the "Ask the community" option to find other users who faced the same issue. 
Final Words
It's annoying when you can't log in to PayPal. But if you follow the right steps, you can certainly overcome this issue.
Before doing anything, you should check if PayPal's service is operational. If you're sharing a computer, double-check keyboard settings for accuracy. Incognito mode is also worth a try. 
You can also try updating your PayPal app on Android or iOS for a smoother experience. If all else fails, remember you can create a new PayPal account, but only one personal and one business. Also, you can always contact PayPal's support service.
Feel free to share which solution worked out for you in the comments below!