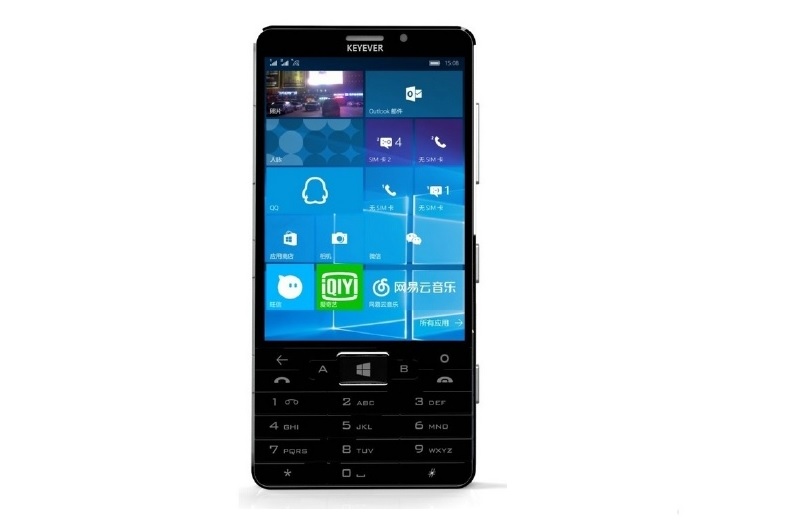 New Chinese OEM Keyever appears to be working on a Windows 10 Mobile handset in a candybar format.
The company has published renders of the device on their Weibo page and claims the device will feature high performance, courtesy of its hexacore processor, and long battery life due to its 3000 mAh battery.
The handset would also feature a 3.5 inch qHD screen and of course Windows 10 Mobile, but the stand-out feature is of course the T9 keyboard and other physical keys, including what looks like a camera button.
The handset is also dual-SIM and appears to feature a "glance" screen. Keyever claims its the perfect device to balance work and life. It is not clear, but the Windows key may be a fingerprint reader, which would be a great addition to a business-focussed device.
Without any track record it is not clear if the device is real or will ever hit the market, but with Microsoft's increasing focus on productivity the handset may appeal to the odd Chinese business man as his second or 3rd phone. A QWERTY keyboard ala Blackberry would of course seal the deal even more.
Update: Some more info has arrived.  Apparently the handset is set to arrive some time in Q3 2016 and will cost around CNY 1000 ($155), which sounds perfect for my weekend phone 😉 . Also a QWERTY version is being considered and the camera has yet to be finalized.
See more renders of the device below.
Gallery
Would our readers be interested in this device? Let us know below.