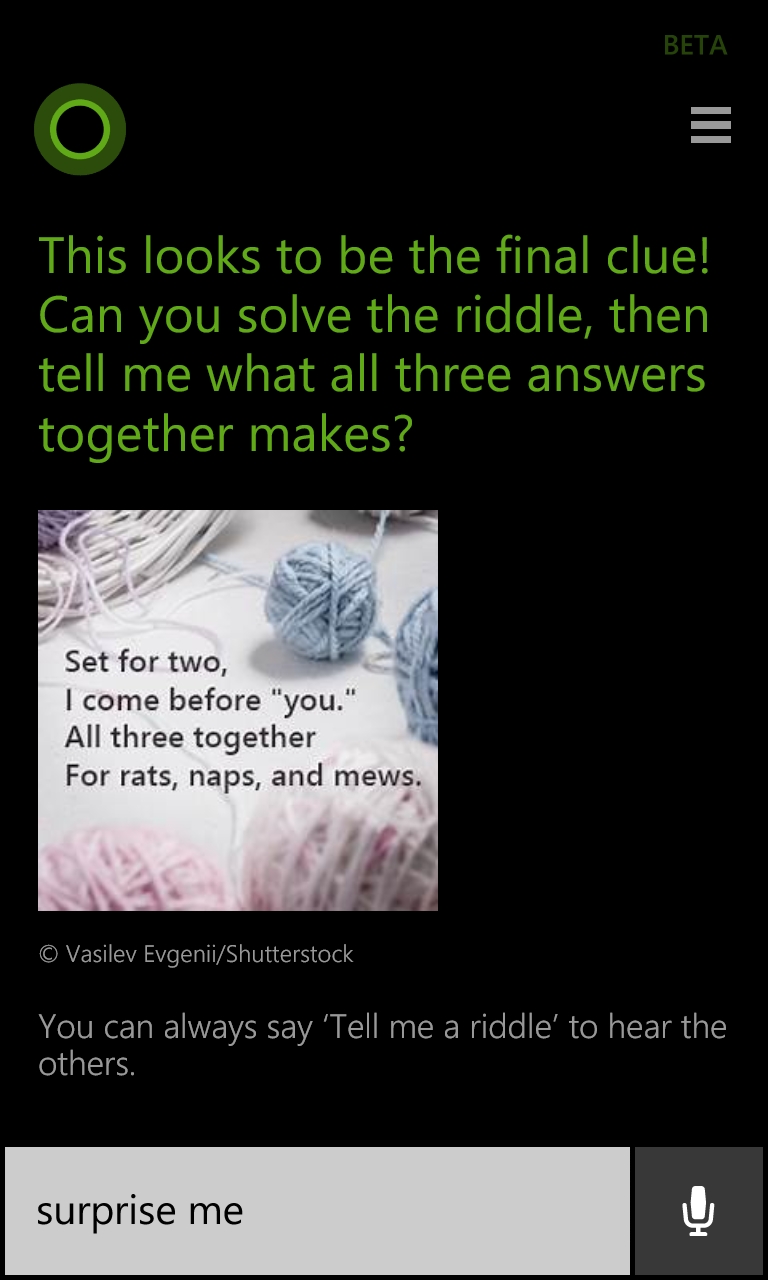 Earlier this month, Microsoft added a new challenge to Cortana's 'Surprise Me' feature to their users. Today, they have updated it with the last challenge in this series. All three are related and if you guess and say the right answer to Cortana, she will show you something cool.
Set for two,

I come before "you,"

All three together

For rats, naps and mews.
You need to figure out what Cortana means. Find the previous challenges below,