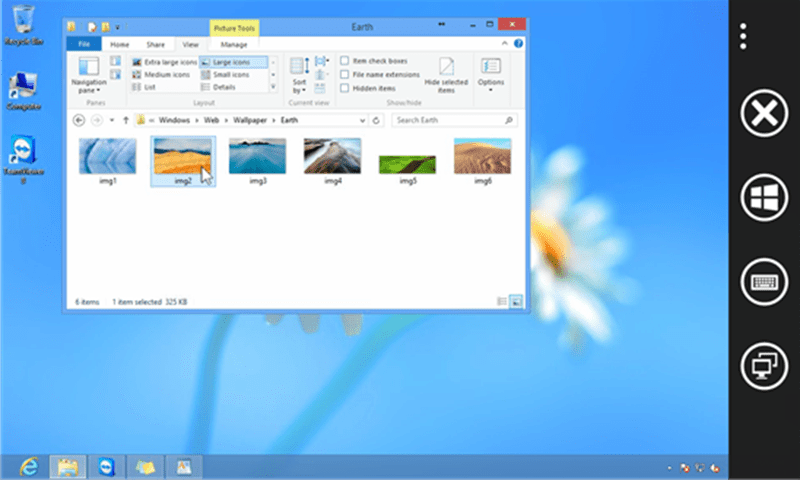 Continuum for Windows 10 mobile allows you to use your phone as if it were a PC running a slighly altered version of Windows. However, should you want to use your phone's altered version of Windows to remote control your Windows 10 PC using an app, you can now do so using Teamviewer.
While the initial launch for TeamViewer did not allow users to make use of continuum on Windows 10 Mobile phones, the firm has now released an update which doe
TeamViewer is an app that allows you to remote control a Windows, Mac or Linux PCs using eitther a PC running Teamvewer or a mobile device. It is one of the most well known remote desktop apps.
"Since our inception in 2005, we have worked closely with Microsoft and have quickly provided support for any new Windows development," said Kornelius Brunner, vice president of Product Management, TeamViewer. "We are constantly working to be SMBs' and enterprises' first choice when it comes to remote access, which is why we are extremely proud to be one of the ten most downloaded productivity apps in the Windows Store for Business."
TeamViewer has said that Microsoft are very important partners to them, as demonstrated by this update. Just like Microsoft's Remote desktop app, you retain full use of your PC capabilities in continuum  mode, including support for keyboards and mice. For users with continuum compatible phones who use team viewer infrequently, Microsoft has now made it easier to use continuum from random PCs in Windows 10 Anniversary Update, potentially allowing you to remote in using just your phone and an already preexisting PC.
Download Teamviewer for Windows 10 from the store link below.