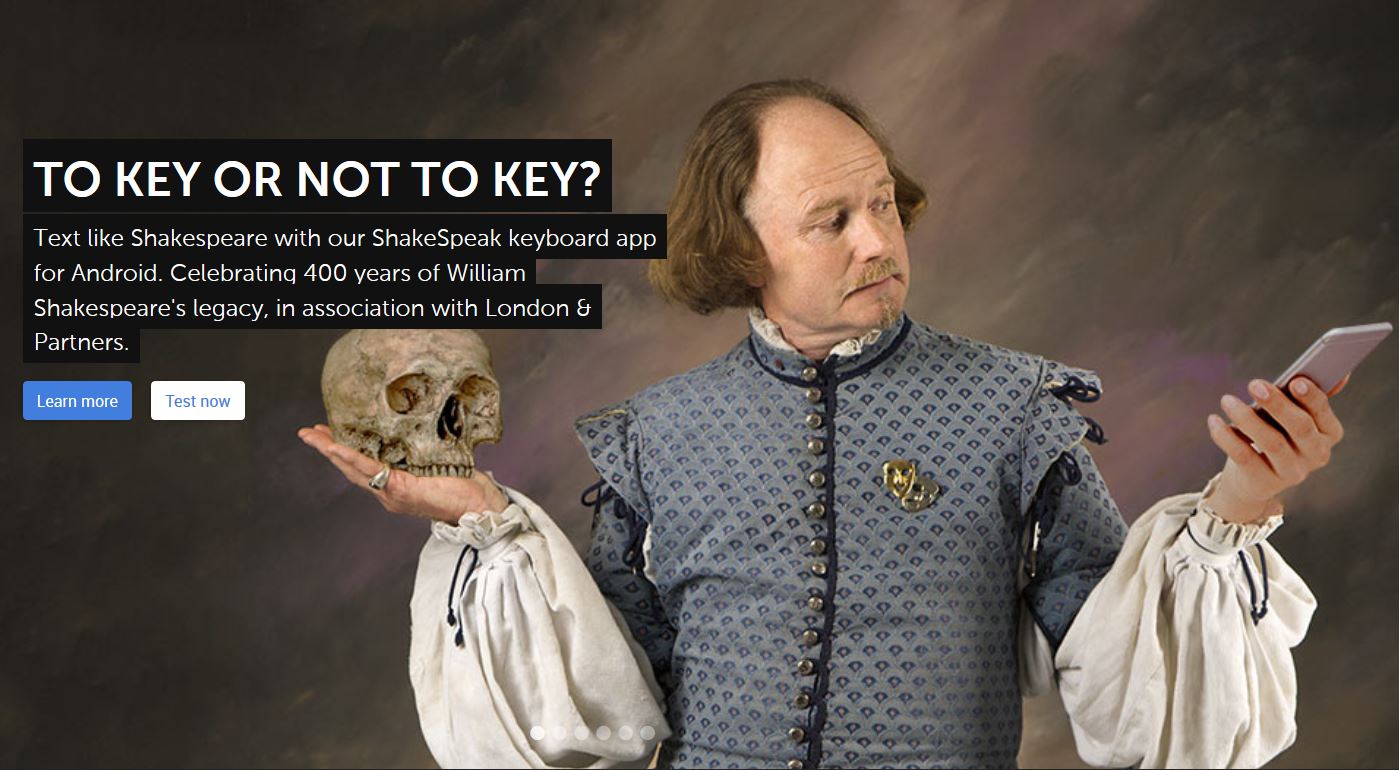 SwiftKey, a Microsoft company today released an experimental keyboard app for Android devices that lets you type exactly like the Bard would (if he'd had a smartphone in 1591, that is). This is just a fun app with which you can impress your friends with your learned Shakespearean prose.
SwiftKey team analyzed Shakespeare's complete works, from Macbeth to The Merry Wives of Windsor, and Twelfth Night to The Tempest to develop this app. Also, the ShakeSpeak keyboard will learn from you as you type.
"2016 marks a yearlong celebration of Shakespeare and the incredible literary legacy he has left us," SwiftKey's Head of Languages, Caroline Gasparin, comments. 'SwiftKey's technology learns your personal writing style to predict what you will most likely type next. We have trawled thousands of words from his plays for SwiftKey to learn from the great playwright himself build this personalized language model. To celebrate the 400th anniversary of his death, the ShakeSpeak keyboard makes the greatest playwright of all time accessible in a new and unique way."
Download the app here from Play Store.