The summer holidays are upon us, and for some carefree souls it means hitting the road with either a backpack or camper van.
Rest stops are however notoriously uneven in terms of cleanliness, safety, and reliability of services, which is where a service like Park4Night comes in.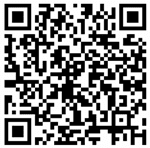 The website and apps let you crowd source places where it is good to stop for the night.  With Park4night you can locate and share the places you liked to relax , spend the night, picnic or clear your head . It helps you uncover the hidden places, beautiful forests, views, parks , creeks and beaches that only the most informed usually know about.
You can also learn from and let fellow travellers know about features and activities in and  around the rest stop, such as windsurfing,  mountain biking, cycling etc.
The app, also available on iOS and Android, is free, but with premium features available via IAP.
Find it in the Windows Store here.
See screen shots of the app below:
Gallery : Park4Night