Microsoft has announced a new AI-based web service called Project Murphy which takes face-swapping to a new extreme.
Billing it as "the robot with imagination," the service allows users to ask the bot questions (typed or voice) such as  "What if Donald Trump were Hillary Clinton?"  resulting in the scary apparition above, with data drawn from a Bing search.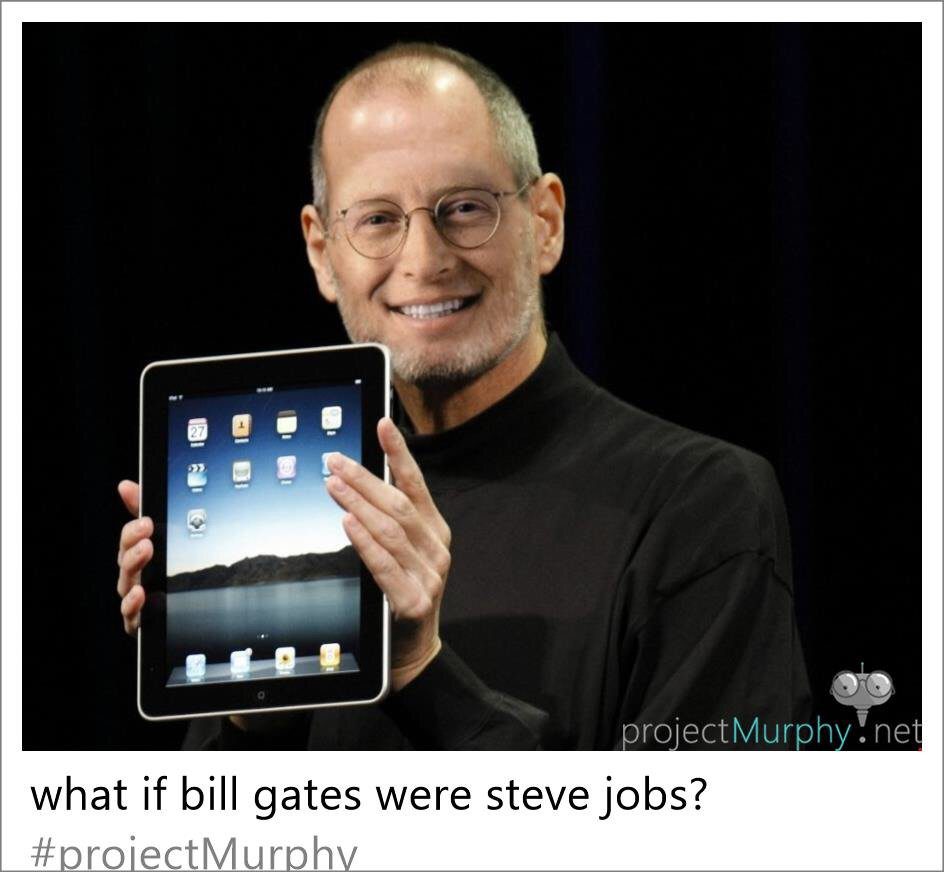 Equally scary is the response to the question "What if Bill Gates were Steve Jobs?"
The web site is still showing coming soon, but Microsoft is showing off the bot on the BUILD show floor.
Project Murphy is actually a Skype bot with a web site, and is by the same team as How-Old.net.
To judge how good a job it did Project Murphy actually uses the look on your face when you see the result. The mood of the little robot depends on your reaction. I expect it may become quite a sensation on Skype and Twitter when it does hit the market soon.
Keep an eye on the website here for its eventual public availability.
---