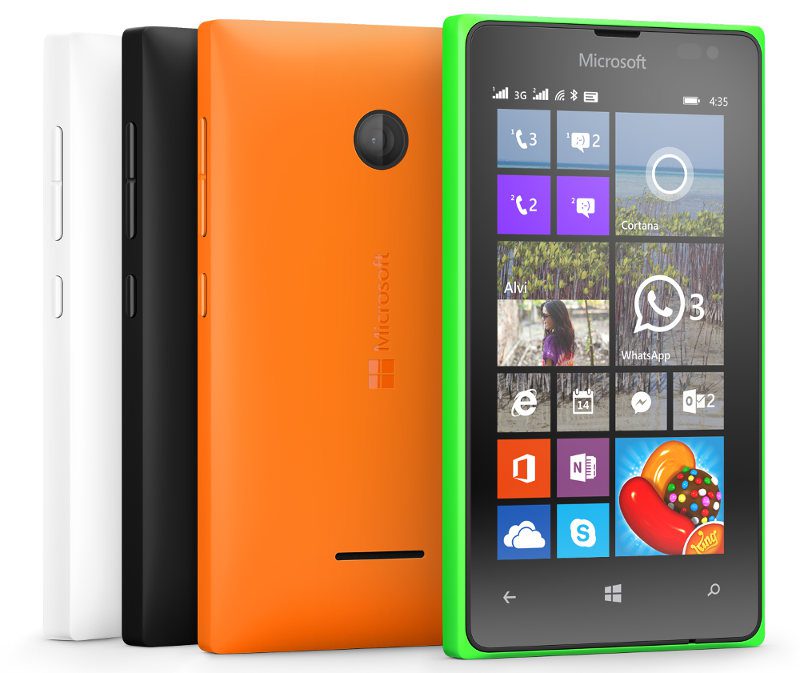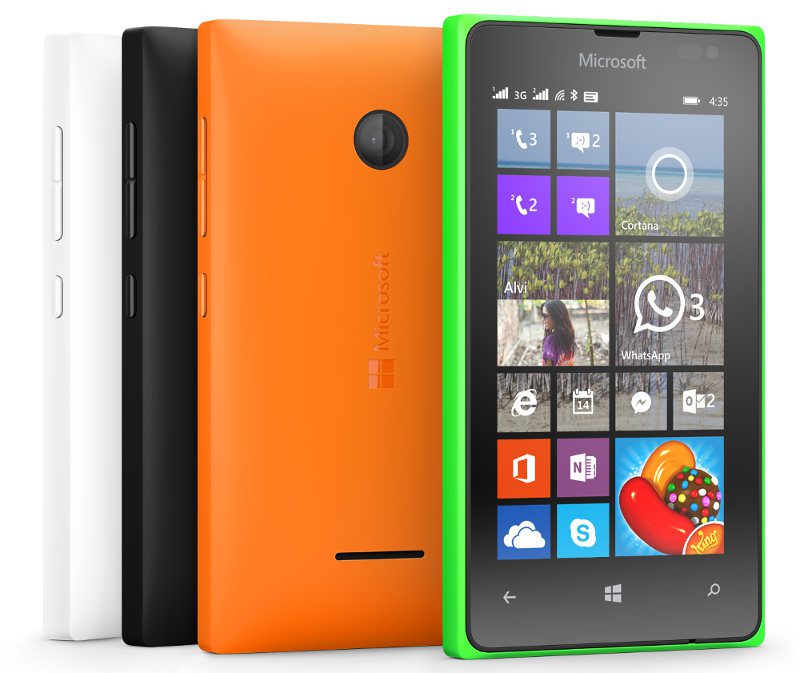 Microsoft Brazil has announced the imminent arrival of the Lumia 435 in Brazil, and also added a surprise. The affordable handset will also be available in a version with digital TV for slightly more.
The locally manufactured handset features a 4 inch WVGA LCD screen, 1.2 GHz processor, dual-core Qualcomm Snapdragon 200 processor, 1 GB of RAM, 8 GB of internal memo, 2 megapixel rear and VGA front-facing camera, plus 30 GB free OneDrive storage and possibility of expansion with micro SD slot of up to 128 GB.
"We have increased even more the price bands options of our portfolio of smartphones Lumia to allow more people access to the internet and Microsoft services like Skype, OneDrive and Office. The Lumia 435 shows to be accessible doesn't mean not having the latest technology of the year. With smartphones Lumia, consumers are always up to date with the latest hardware and software", said Everton Caliman, Portfolio Manager and desktop products Microsoft's phones in Brazil.
The normal version, in Dual-SIM, will hit the market next week for R$329. The device will be distributed by Rcell, Vivo, Claro, Nokia Stores and Nokia's website.
The Lumia 435 with Digital TV will be on sale for R$ 349 and will be available in April.
Thanks Carlos for the tip.