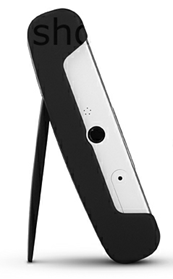 Brando has beat Mugen to the punch with a battery jacket for the Nokia Lumia 920, and at a pretty low price.
For only $37 you can buy a 2,200 mAh battery jacket for the Nokia Lumia 920, which should double the battery life of the handset.
The case is protective (like the NL 920 actually needs that) and charges via microUSB. The case also features an integrated kick stand and also appropriate cut-outs for the buttons.
It features:
Recharge Nokia Lumia 920 On the Go
2200mAh High Power Capacity
Lightweight and Protective
With Battery Power Indicator
Charging Time: 5 hours
Weight: 81.5g
Size: 142mm(L) x 74mm(W)x 20mm(T)
The phone and external battery can not be charged at the same time.
See a schematic after the break, and see the device at Brando here.