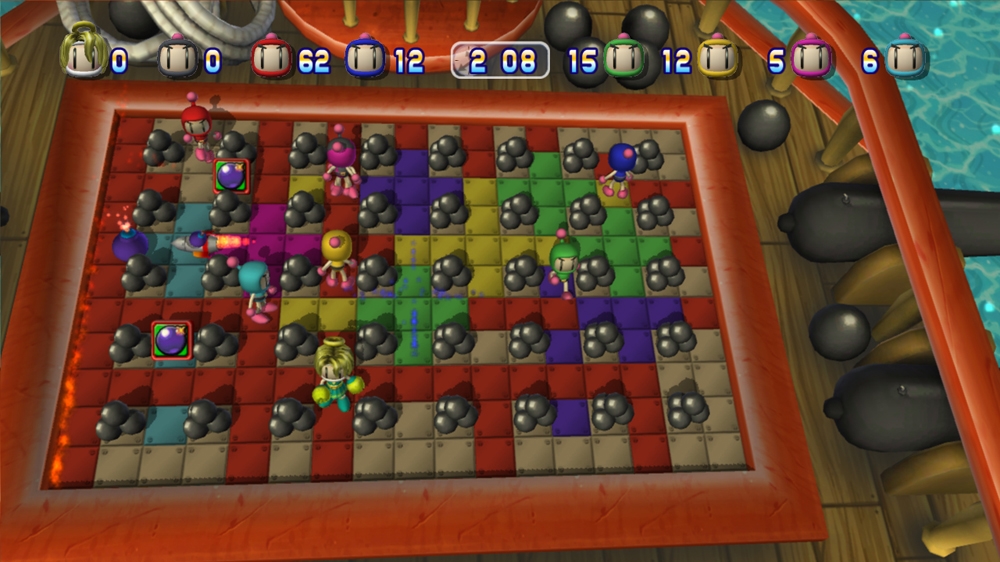 With the release of Xbox One Backward Compatibility, gamers can play some of their favorite Xbox 360 titles on their Xbox One, with more titles being added regularly to the list of available games. Microsoft today added Bomberman Battlefest as an Xbox One Backward Compatibility title.
 The ultimate party game is back! Blast your way through a dozen arenas with more gimmicks, more power-ups, more game modes, and more costumes than ever before! Up to eight players can pick teams and blast their way to victory playing Capture the Flag, Bankroll, Capture the Crown, Paintbomb, and VIP! Visit exotic locales like Adventure Island, a Pirate Ship on the stormy seas, and the futuristic Laser Arena! May the best Bomber win!
How to install and play Xbox 360 backward compatible games on your Xbox One
Disc: For disc-based games that are a part of the Back Compat game catalog, simply insert the disc and the console will begin downloading the game to your hard drive. After the game has finished downloading, you will still need to keep the game disc in the drive to play.
Digital: The digital titles that you own and are part of the Back Compat game catalog will automatically show up in the "Ready to Install" section on your Xbox One, and once they are installed they will show up in the Games section of your Xbox One.